Tuesday is the last day to purchase tickets for this AMAZING experience. Contact Mindy in the office for more information.

Jr. Beta members spent the past couple weeks making cards for the charitable organization, Cards for Hospitalized Kids. This organization distributes holiday cards and general cards of encouragement to children in hospitals across the United States. With the holidays quickly approaching, the students hope to bring smiles to the faces of children who may be spending the holidays in the hospital.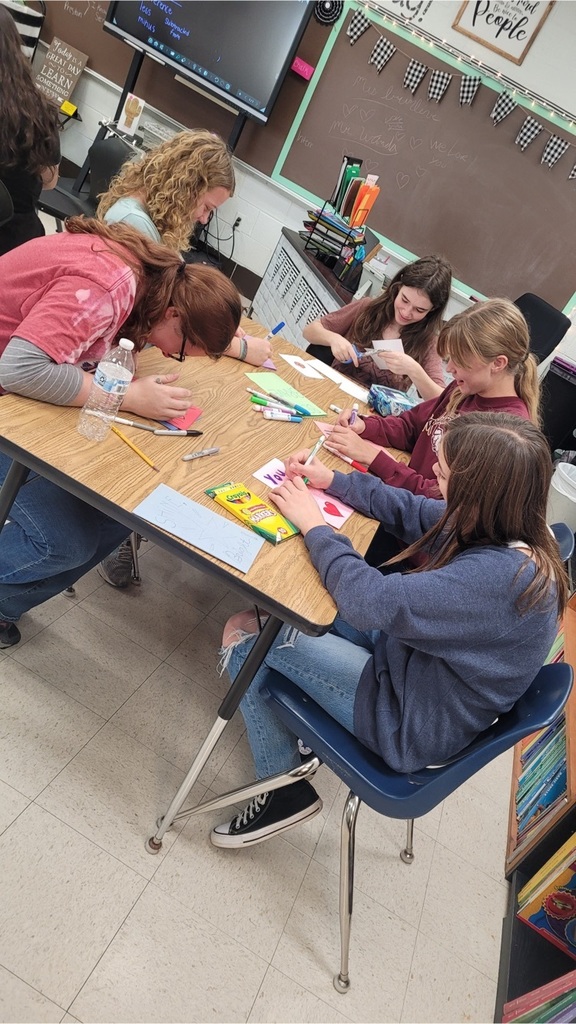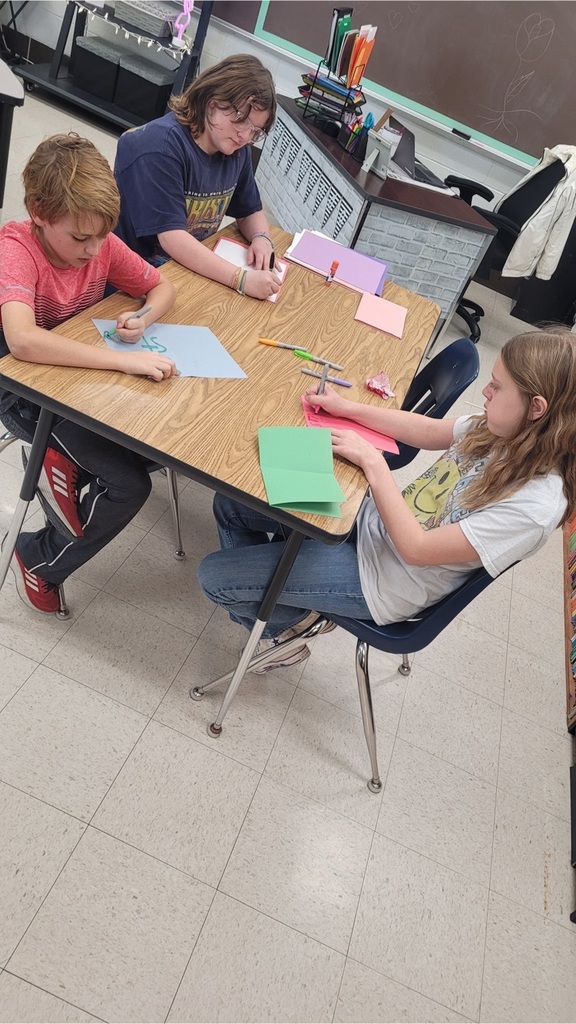 The Class of 2026 still has some remaining Quatros certificates for $10 each. For every certificate sold, Quatros donates $3 back to the class. There is no expiration on the certificates, and they can be used for anything on the menu at Quatros in Carbondale such as pizza, salads, pastas, and sandwiches. Please see a Freshman or class sponsors Angelica Guijon or Jamie Nash-Mayberry for some certificates to help support the Class of 2026.

Thank you to everyone who came out for Trivia night and supported our HS Boys Basketball and HS Volleyball teams! Congratulations to the winning table!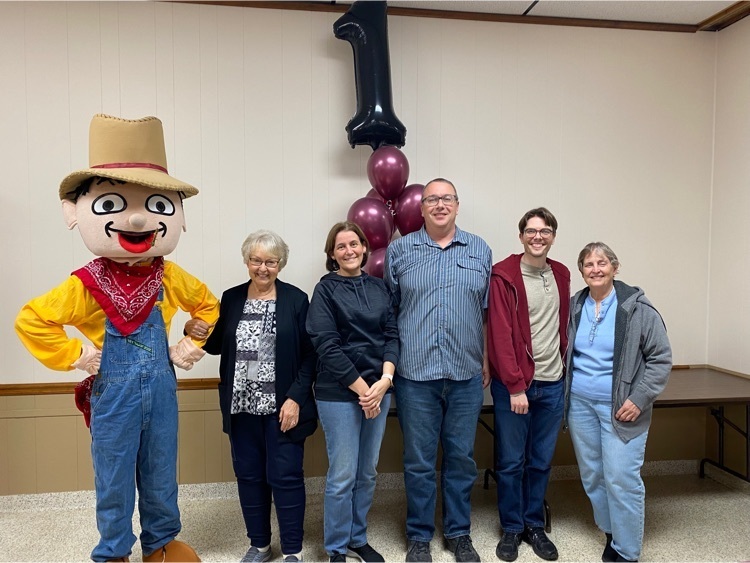 Congratulations to this week's Seeds of Happiness winners!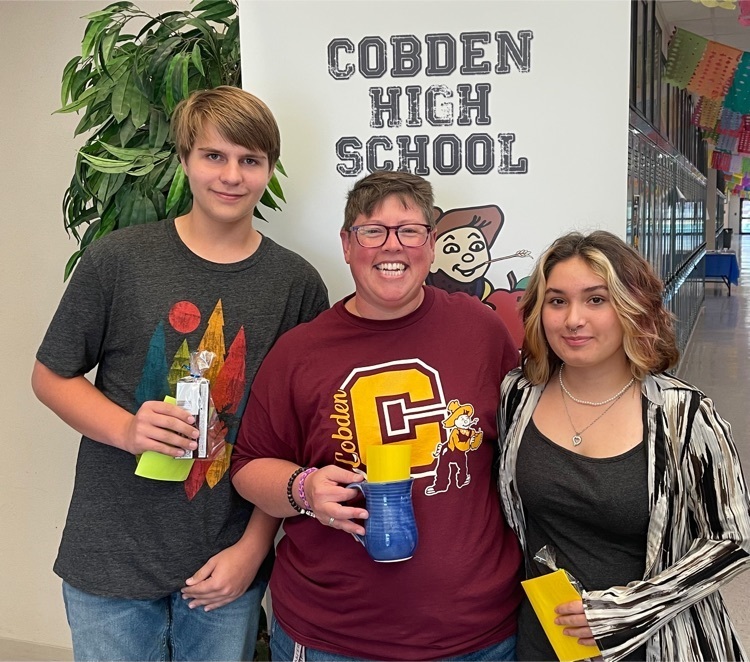 Featured on this Youtube link are both productions of the Cobden High School's ESL Club Dance Team dances, both outdoor and indoor, from Oct 31, 2022. This version was photographed and edited by Cobden High School's AV Club, for Appleknocker News. ESL Club worked for two months before and after school preparing for this Día de los Muertos presentation. ESL Club is voluntarily sponsored by Angelica Guijon and Esmeralda Tomas. The students took great pride in their presentation of this dance, and the communities of Cobden and Alto Pass were quite impressed with their work.
https://youtu.be/Lg760mTsU94

Jr. Beta Club is selling handmade Appleknocker door hangers! Contact a jr. beta member to order. Thanks for your support!

Mrs. LeFevre's Animal Science class enjoyed a lab learning to give stitches. The Animal Science course prepares students for the Vet Tech Certification. This is a skill that will be useful in the workforce!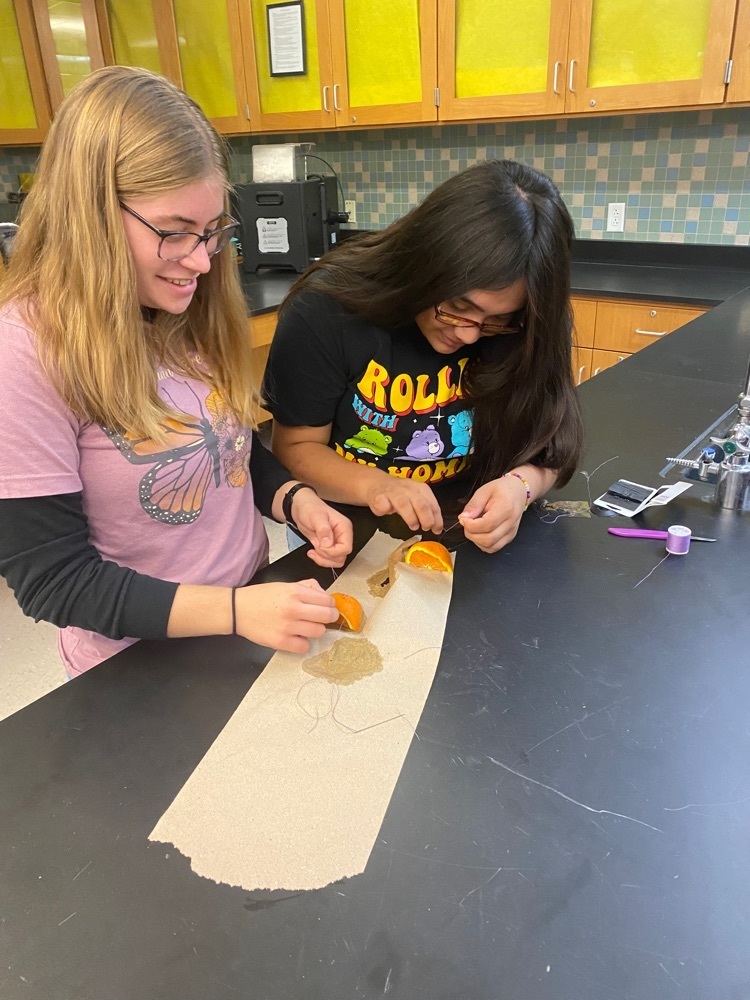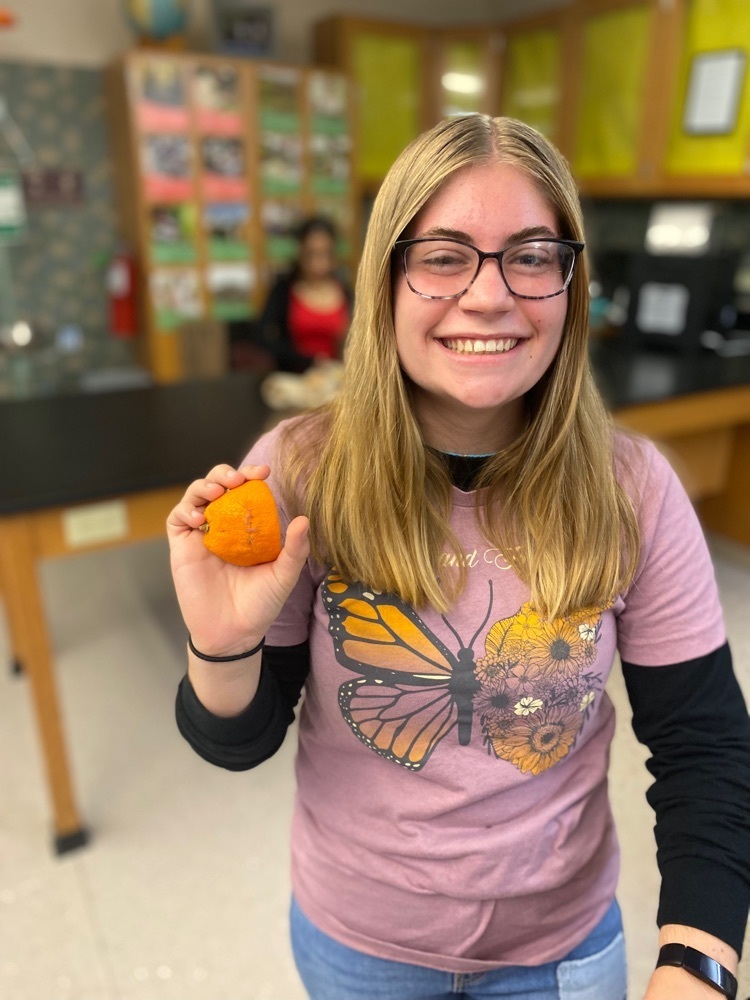 Next week: Monday- 2:00 Dismissal, Picture Day, and Paragon delivery Tuesday- No School, Election Day Wednesday- 3:00 Dismissal Thursday- 2:00 Dismissal, No Appleknocker Club, and No tutoring Friday- No School, Veterans Day

The Cobden FFA enjoyed attending the National FFA convention in Indianapolis! Students enjoyed workshops, a college fair, and career fair!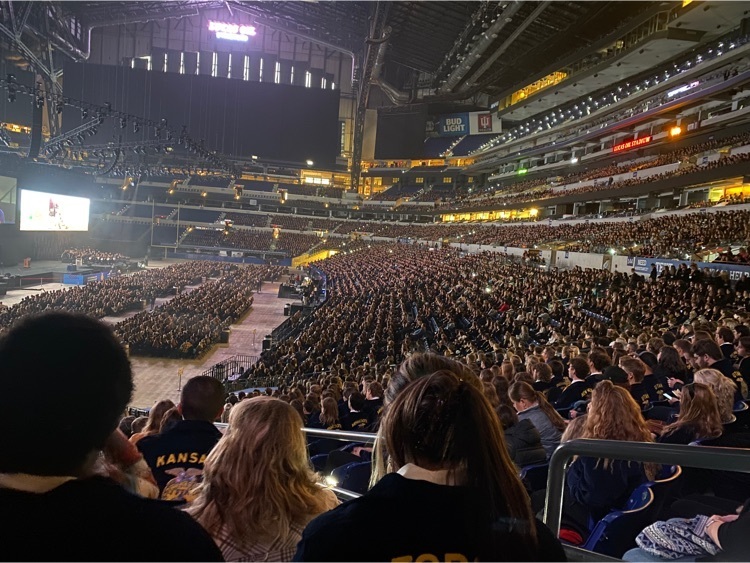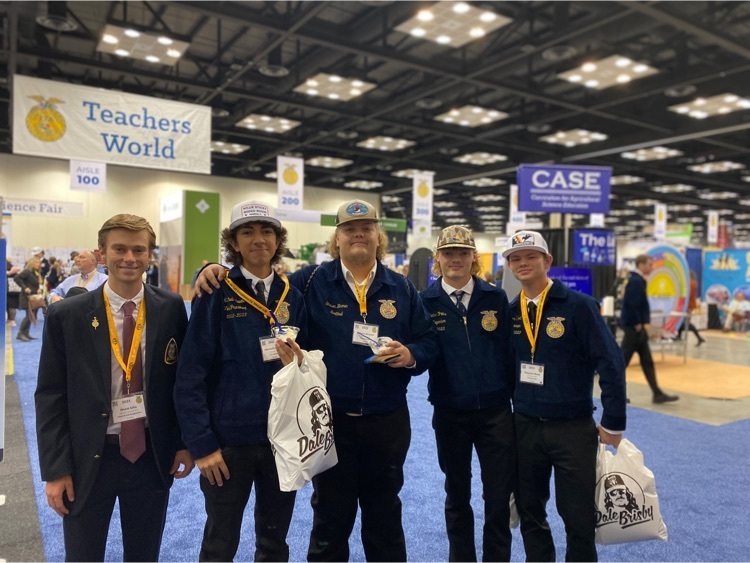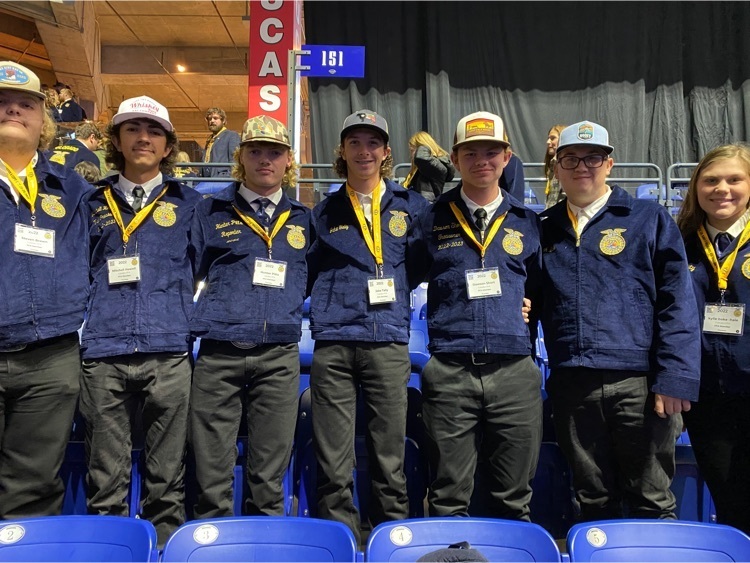 In Language Arts, Ms. Seever held a writing contest. The students wrote scary stories. A winner was picked from sixth, seventh, and eighth grade and received a $10 Barnes and Noble gift card. The winners were Mia Kell, Scarlett Bergseth, and Layla West!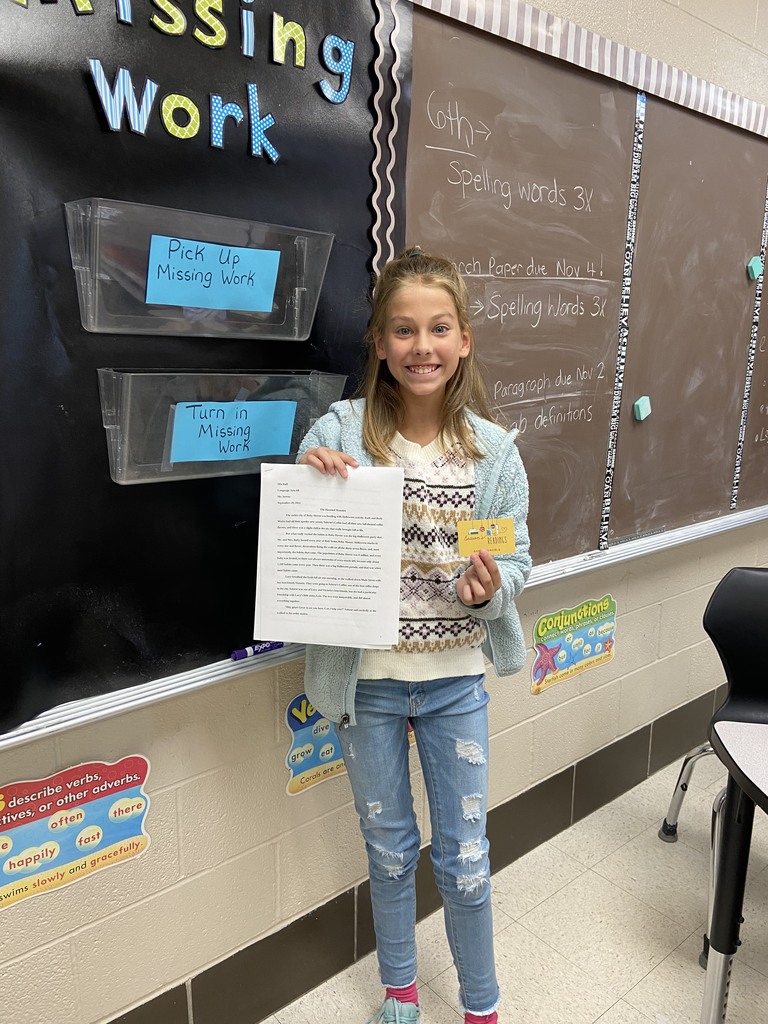 CYCA and FFA members wrote 60 thank you cards to Veterans at the Anna Veterans Home to show their appreciation for the veterans service to our country.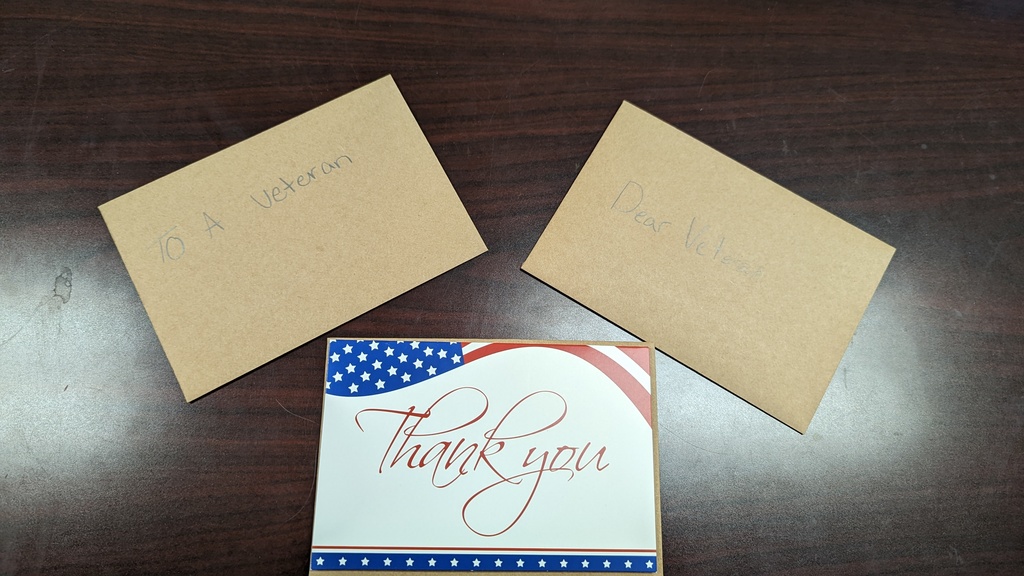 Cobden Youth & Community Advocates (CYCA) is collecting non-perishable food items for the local food pantry at the Elementary as well as for Bethany Village. Students may drop off items to their class sponsors' rooms, or the public can drop goods off at the high school office anytime between Tuesday November 1st and the morning of Tuesday Nov. 15th. Thank you for your support!!!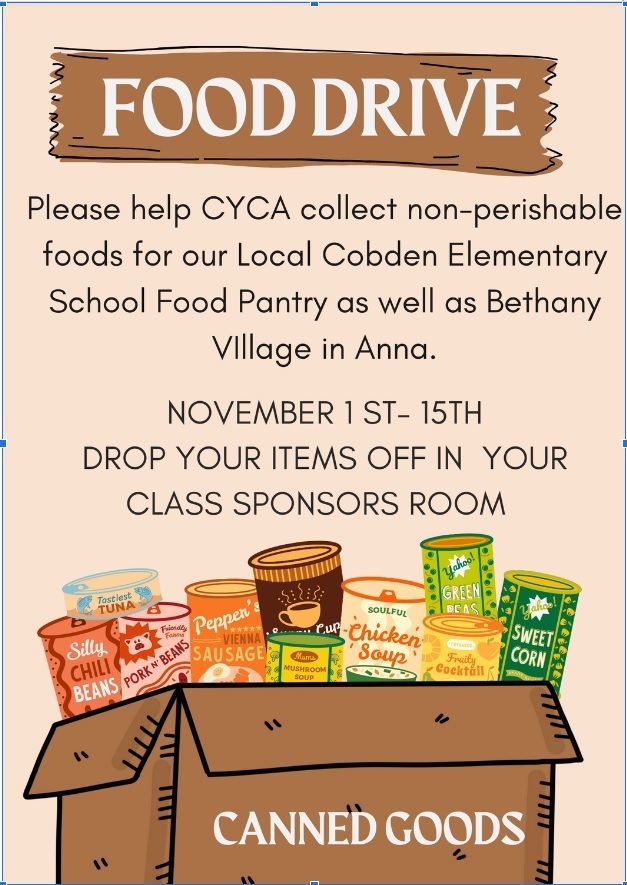 November Menu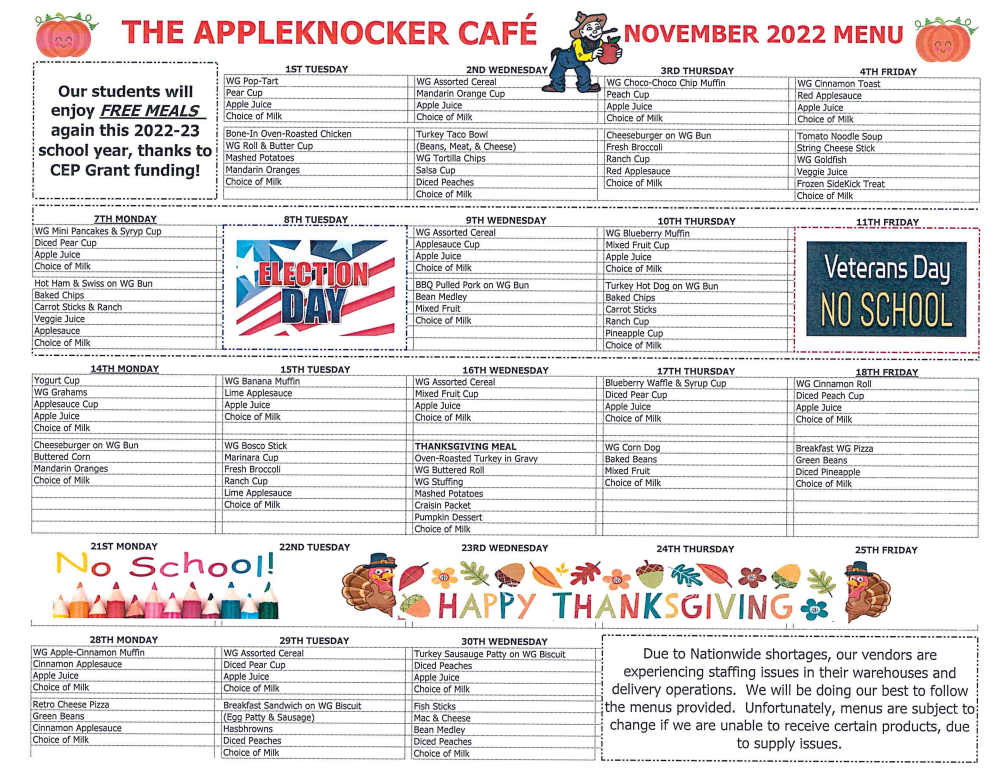 Congratulations to the Varsity and JV Cobden High School Scholar Bowl teams on their wins vs Meridian this morning! They are 3 and 0!

No School tomorrow, October 28th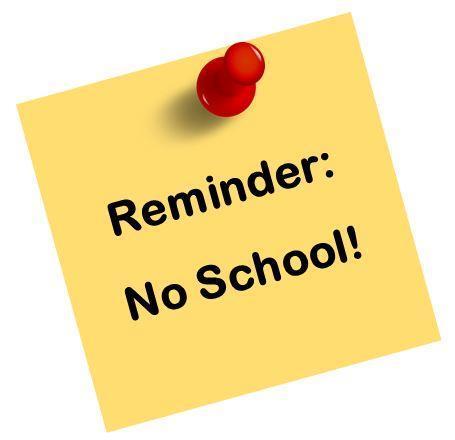 Seniors Kirstin Guardian, Sophie Lingle, and Karleigh Ellis attended yesterday the Terri Bryant Student Advisory Council where they learned about the process of law-making and heard from various guest speakers.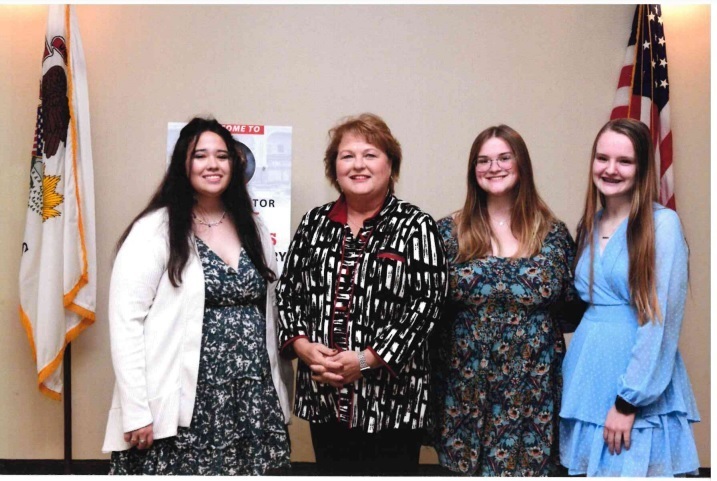 Tomorrow, Thursday, October 26th there will be a LUNCH menu change due to supply availability. 10/26/2022 LUNCH Grilled Cheese on WG Bun Seasoned Bean Medley Apple Juice Choice of Milk

Attention Students! Celebrate Halloween with costumes, pizza, and ice cream! 10/31 during both lunch periods!