In honor of Veterans Day, members of CYCA and FFA wrote 50 thank you cards to veterans at the Anna Veterans Home.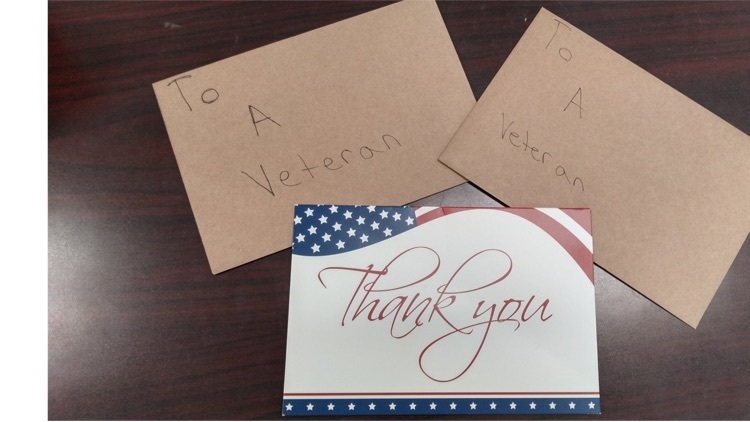 Melanie Smith owns several rental properties. She spoke to Adult Living class about the ins and outs of renting. Melanie shared copies of her lease with the class, explained the legal verbiage and gave helpful tips for renters. 🏡

Thanks to Mr. Shoemate's excellent grant writing skills, Cobden High School was able to order 6 new mountain bikes and helmets. Mr. Crawford is currently working to start an interscholastic mountain bike club through the NICA (National Interscholastic Cycling Association). The club is open to all high school students who may be interested, club memberships will start this Spring. Once established the club will do a weekly ride at Touch of Nature, learn basic cycling maintenance and assist in building/maintaining trails at Touch of Nature. We are very excited about this new club and what it has to offer our students here at CHS.

Way to go Cobden High School Scholar Bowl team on another varsity win! JV had a very close match. Today's match was with Vienna.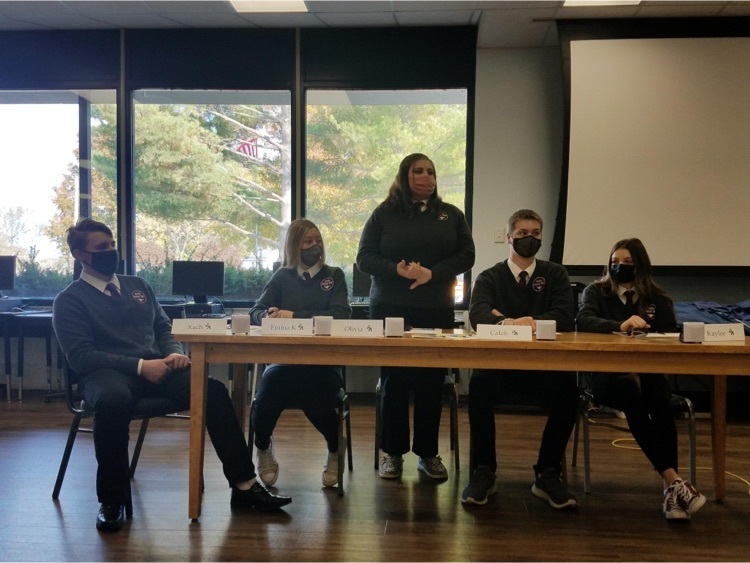 Miss Illinois Isabelle Hanson visited Mrs. Nashberry's consumer economics class today to speak about her platform- media literacy, which the students have been studying in class. She concluded by playing a piece on the violin she will be doing for the talent portion at Miss America. We wish her the best of luck at Miss America on December 16th.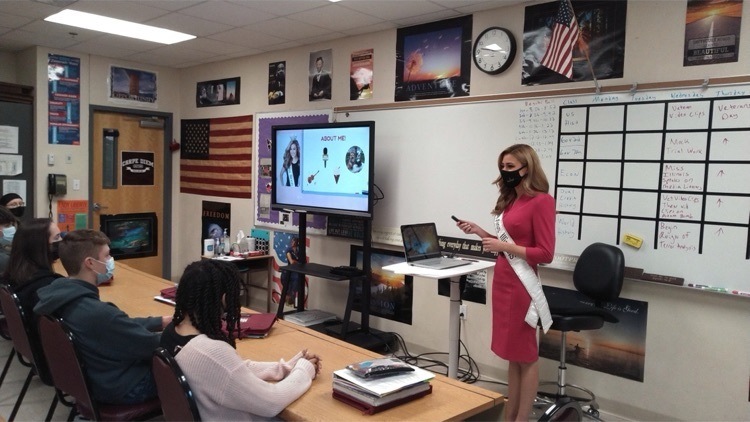 Giselle has been admitted to SIUC, SEMO, Murray State and SIUE for the Fall of 2022. She is excited to study diagnostic medical sonography and hopes to one day work in an OBGYN office. Congratulations, Giselle!

We are excited to offer this resource to our Cobden School Community.

Congratulations to Maria for her admission to SIUC, SIUE, and SEMO. Maria looks forward to studying nursing and has a goal to earn a BSN.

Congratulations to Leslie for being admitted to SIUC, SIUE, SEMO, and UMSL. Leslie is excited to study biological sciences with a hope to become a veterinarian.

8th grade students designed and dropped their 1st egg pods today. Most eggs survived the fall!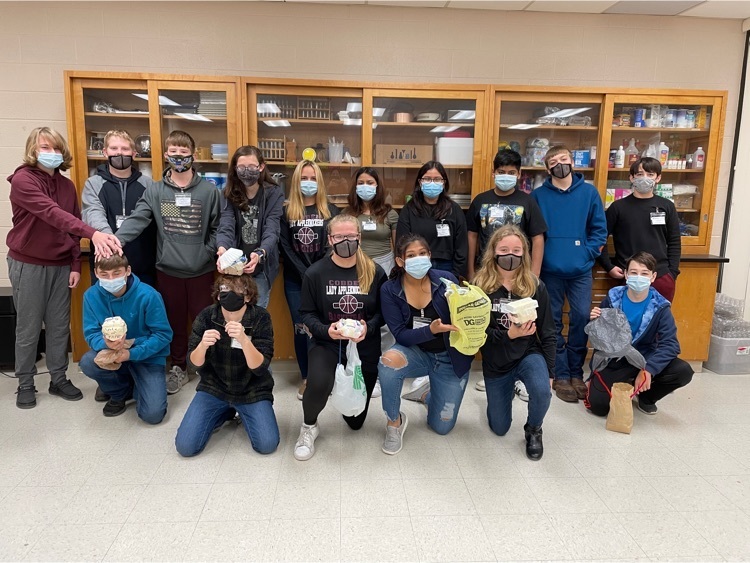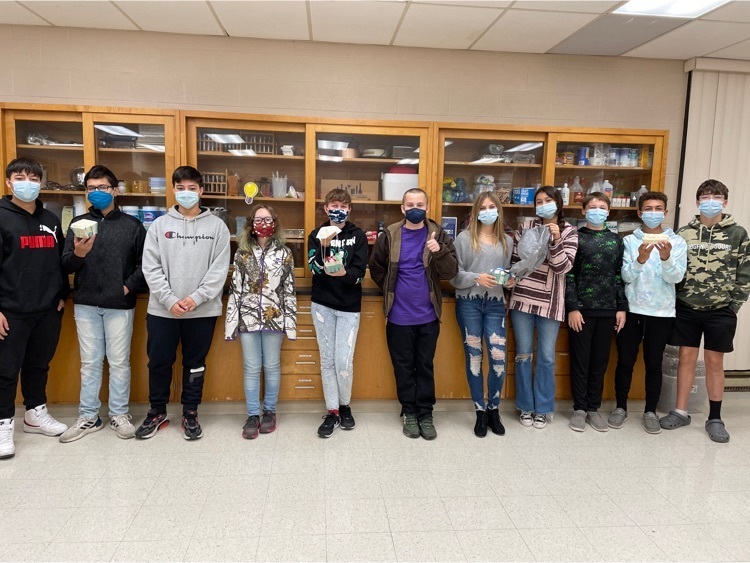 Congratulations to Madison on her acceptance to SIUC and SEMO. She will be pursuing a degree of Elementary Education and is one of our Education Pathway students.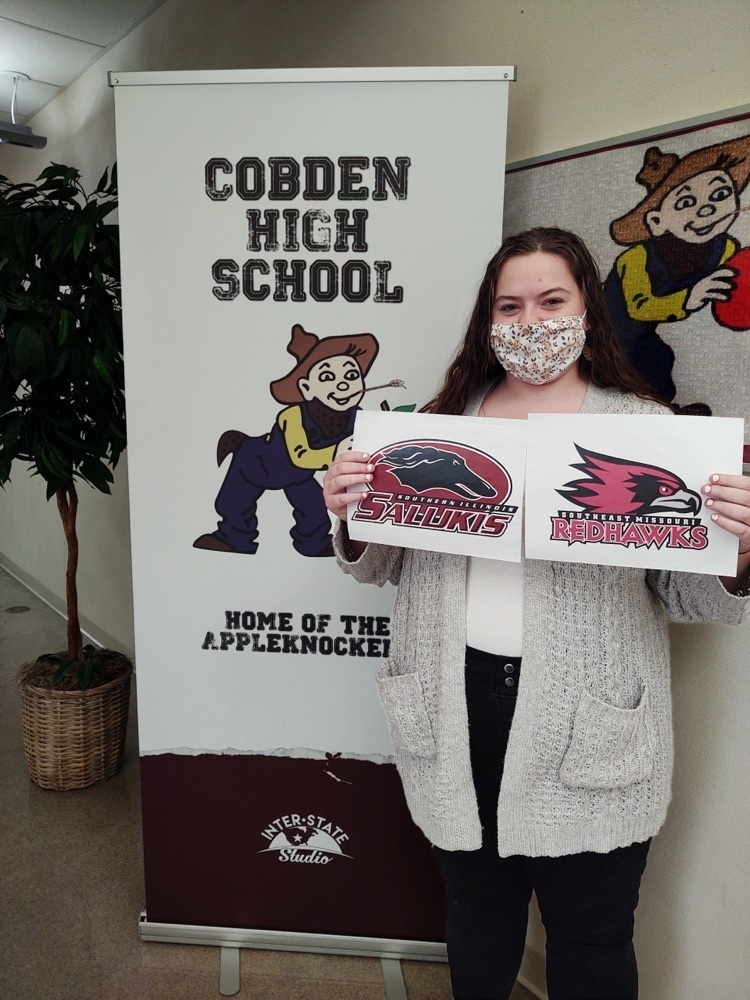 Here's Episode 2 of the Appleknocker News produced by AV Club. This episode features some in depth pieces about some of our clubs.
https://youtu.be/yM--hY-WIAY

Education Pathway students participated in a focus group lead by Dr. Natalie Young from Northern Illinois University and EdSystems. Dr. Young is collecting data to gain insights into how students perceive the Education Pathway, the available supports and to gain clarity from the students perspective.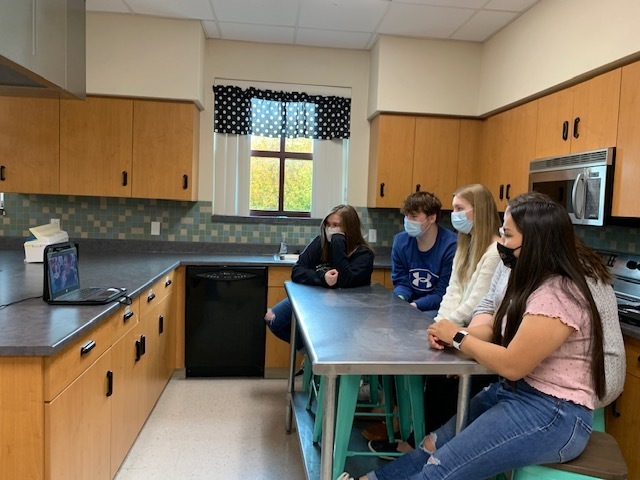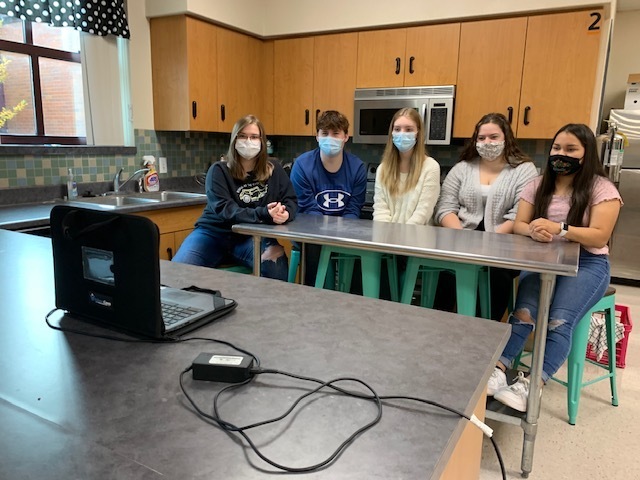 As part of Mrs. Nashberry's government mock trial, 'Deputies' Brock Reynolds and Abby Clover take witness statements from some students about an incident they witnessed related to the trial.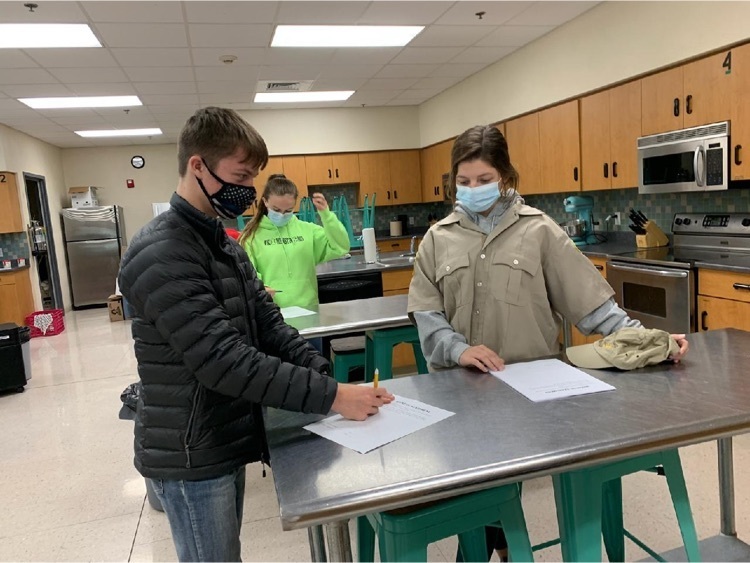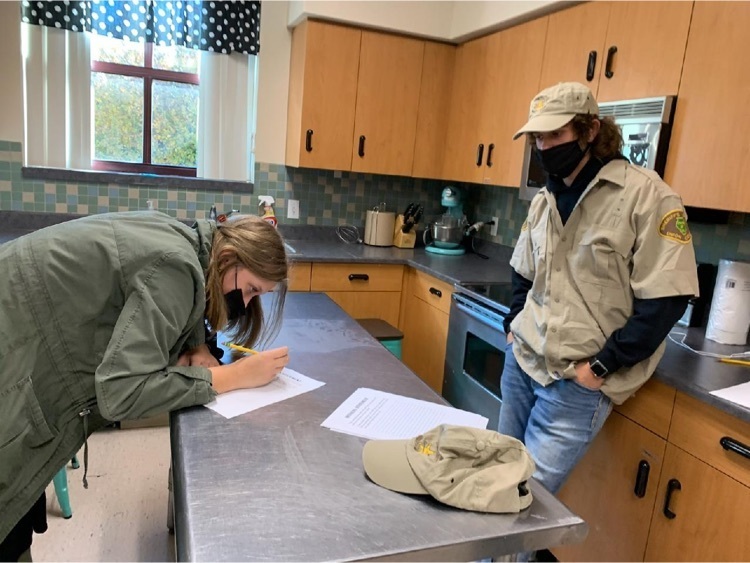 Phone lines in the high school building are currently down for maintenance. Please call the elementary if you need to reach the school. 618-893-2311

Congratulations to this week's Seeds of Happiness winners! Thank you for all you do to make Cobden a great place to work and learn.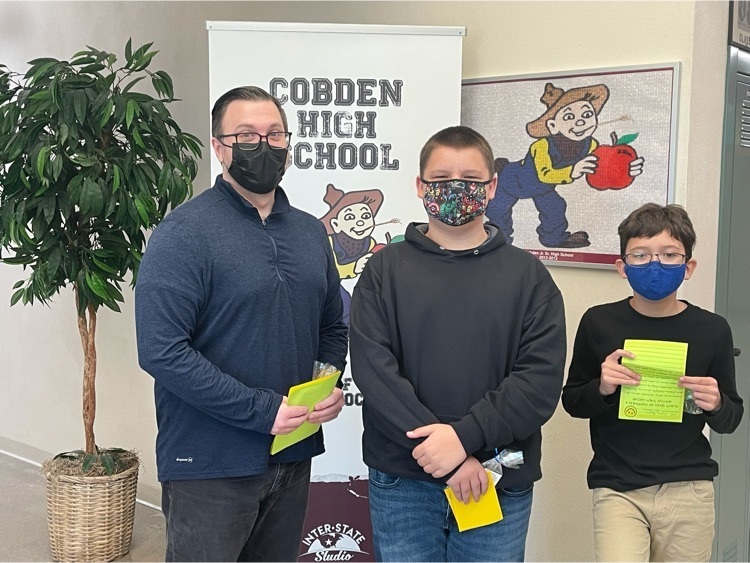 High school basketball schedules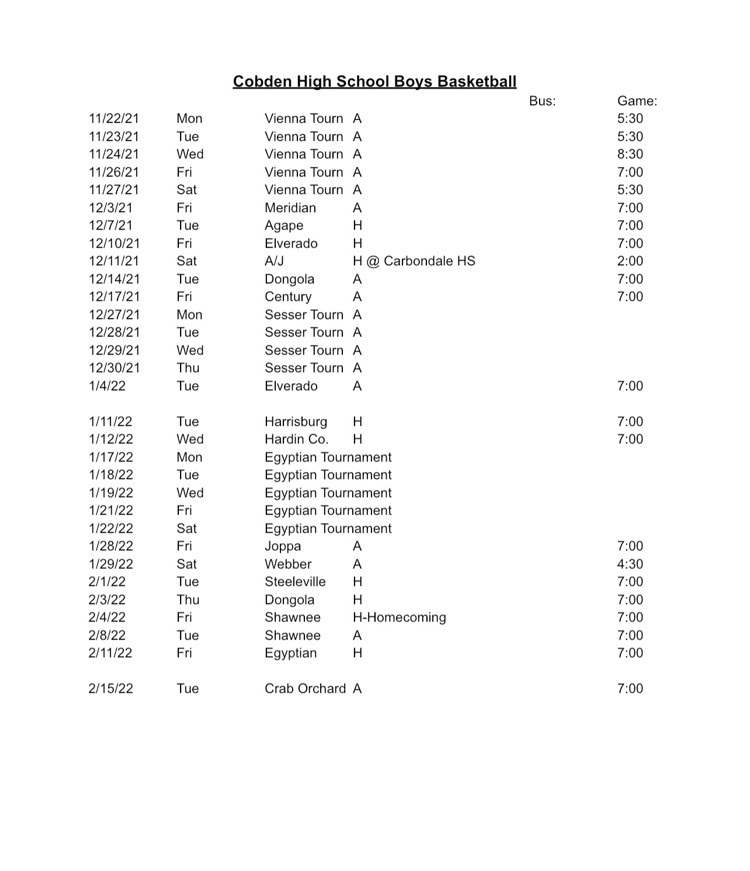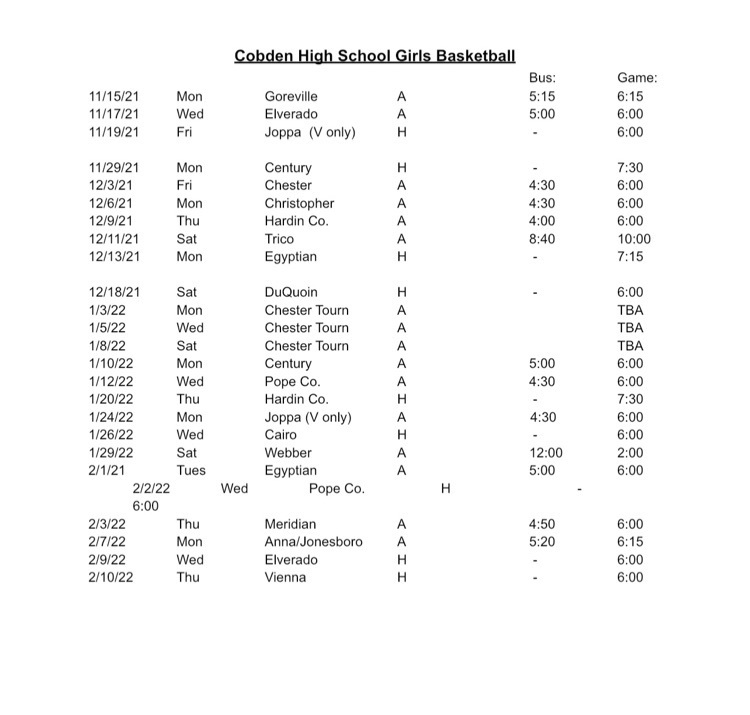 DAILY ANNOUNCEMENTS November 5, 2021 Happy birthday: Lunch: Italian roasted chicken, roll, fresh veggies, salad, and milk FCS Club and CYCA are hosting the annual food drive. Please bring in your nonperishable food items by November 17th. Educators Rising members, check Google Classroom. Mrs. Engelmann needs your shirt size today. High School Scholar Bowl practice today during lunch in Mrs. Hurt's room.

FCS & CYCA food drive has begun. In addition to the high school office, there are boxes for donations located at Cobden Village Shops, Cobden Village Hall, and Duty's Country Store in Alto Pass. The boxes will be picked up November 17th. All donations will first go to the school food pantry, and those items they don't need will be taken to Bethany Village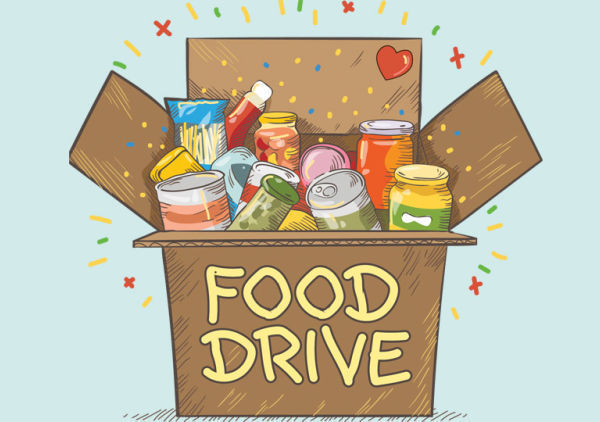 The Cobden Teen Teachers completed their second training session today. Hydroponics was the focus, as well as other team building activities to share with with elementary students in the coming months. Thank you to Cobden schools, 4-H, and the U of I Extension for your continued support of this program!