Good afternoon Appleknockers, this is Mr. Shoemate letting everyone know that all students will participate in remote learning tomorrow. Wednesday will be asynchronous. We hope to see everyone on Thursday.

Tomorrow (2/11) will be a Remote Learning day for ALL Cobden students. Please log on to participate and complete work virtually.

No in person school today. All students will be remote learning from home. Please log in virtually through your devices.

Attention Parents: Due to possible inclement weather tomorrow, students will be bringing home a sack meal for breakfast and lunch. This is a precautionary action in case we cannot be at school in person tomorrow. If the weather does not cooperate, this will be a remote learning day for all students. Please have all learners work online if we cannot be in person. We currently plan to be at school tomorrow, but will update you if this situation changes.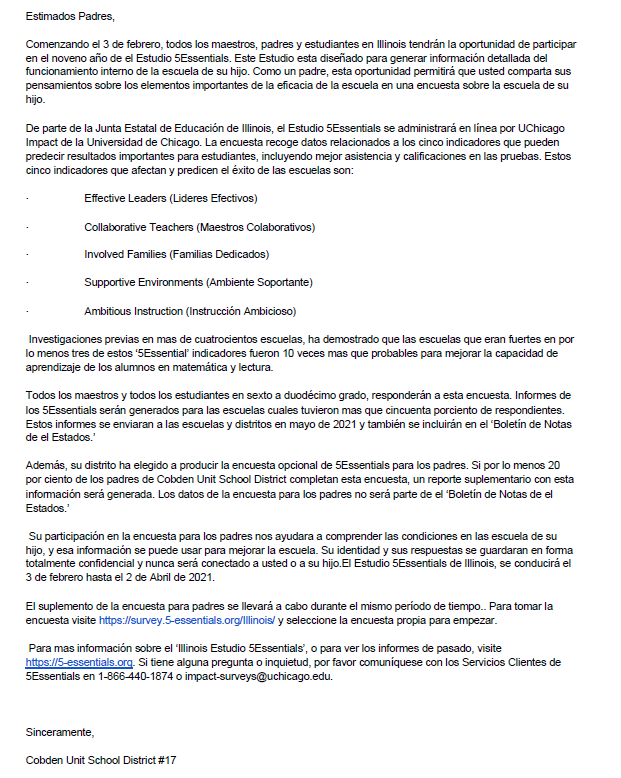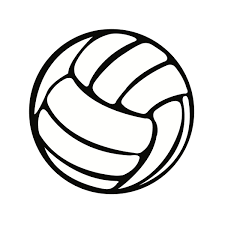 Personal Valentine Cheesecakes Cobden Elementary PTO Fundraiser (proceeds benefit PTO) Cheesecake (gluten-free) topped with organic strawberry sauce (homemade, of course), an organic chocolate heart, and an organic chocolate covered strawberry. $12 per cheesecake (8oz.) Order online only. Please send payment with your student, orders and payments due before Tuesday, February 2nd 2021. (
https://forms.gle/ArFaDaQmja9c5Xs7A
)

Cobden Homecoming Update: Student Council has been busy planning this year's Homecoming activities. The theme is "Save the Last Dance" and is scheduled for February 1st-5th. In keeping with Covid guidelines, we are working to have the traditional games and activities while also keeping safety a priority. Students will be allowed to dress up throughout the week and sign up to participate in Battle of the Classes on Friday, February 5th. The games will be in the morning hours instead of the afternoon and will be live-streamed on YouTube. Students will watch the games from their classrooms, and parents are also encouraged to watch. The homecoming court will be announced next week, but the coronation will look a bit different this year. Coronation is scheduled for Saturday, February 6th, at 6:00 pm in the gymnasium. All members of the court will attend, along with their parents. The ceremony will be live-streamed as well for others to view. At this point, a Homecoming dance will not be planned but may be allowed later in the year if mitigations allow it. Student Council has done a fabulous job planning new and creative activities for this year's Homecoming. Further details will follow as we continue to get closer to February 1st.

The IHSA Board of Directors released a joint statement following yesterday's meeting: "We realize there is a desire for finality on a sports schedule for 2020-21, however, we did not believe it would be prudent to lock ourselves into a schedule at a time when IHSA schools are unable to conduct any sports. Per Governor Pritzker, we have hope that low-risk sports may be permitted in certain regions of the state as early as this Friday (January 15). With that in mind, February seems like a realistic timeline to have sports resume statewide. We expect that the events of the next two weeks will go a long way toward informing our opinion on which scheduling option we decide to proceed with. We recognize that if no sports have resumed by February, season lengths could be impacted in certain sports, and that we may need to take a longer look at the likelihood of true seasons being conducted in high-risk sports this year. Our overall goal remains unchanged, as we hope to conduct all IHSA sports during the remainder of the school year calendar. Please know that we see and read many of the comments and messages from student-athletes, coaches, and parents, and that we are doing everything we can to try and bring IHSA sports back within the current parameters we are working in." The IHSA successfully conducted seasons in golf, girls tennis, cross country, and girls swimming & diving through Sectional competition this fall, but all IHSA sports have been paused since November 20. "We remain collaborative in our efforts with IDPH and the Governor's office," said Anderson. "We are trying to do our part to fight the pandemic, while simultaneously seeking safe participation opportunities for our student-athletes. We understand the real mental toll this pause in athletics is having on Illinois high school student-athletes. We believe that school-based athletic participation is better regulated, making it the safest participation option for our students, and more data continues to emerge supporting that stance. We will continue to share that information with state leadership in hopes that we can work together to provide participation opportunities for young people in our state."

Join us in google meet for next Monday's board meeting. meet.google.com/ucu-ohnq-gtt

Dear Cobden Students and Families, As we have shared previously, the COVID-19 pandemic would undoubtedly require the district to be flexible and responsive to quickly changing circumstances. Unfortunately, due to unforeseen circumstances, our Board of Education has made the decision to take a short, adaptive pause and transition all students to remote learning, beginning Friday, November 20. Our plan, at this time, is to transition back to our current schedule on November 30 when students return to school from Thanksgiving Break. Students will follow the same class schedule in remote learning. Please be on the lookout for emails from classroom teachers with more detailed information about remote learning plans. We promise that it was not a decision any of us took lightly and it was made in consultation with the Southern Seven Health Department. Thank you for your patience, understanding, and support as we navigate new challenges this school year. As always, please do not hesitate to contact me if you have any questions. Sincerely, Edwin Shoemate Superintendent Estimados estudiantes y familias de Cobden: Como hemos compartido anteriormente, la pandemia de COVID-19 sin duda requeriría que el distrito sea flexible y responda a las circunstancias que cambian rápidamente. Desafortunadamente, debido a circunstancias imprevistas, nuestra Junta de Educación ha tomado la decisión extremadamente difícil de hacer una breve pausa adaptativa y hacer la transición de todos los estudiantes al aprendizaje remoto a partir del viernes 20 de noviembre. Nuestro plan, en este momento, es regresar a nuestro horario actual el 30 de noviembre después de que los estudiantes regresen a la escuela después de las vacaciones de Acción de Gracias. Los estudiantes seguirán el mismo horario de clases en aprendizaje remoto. Esté atento a los correos electrónicos de los maestros del aula con información más detallada sobre los planes de aprendizaje remoto. Prometimos que no fue una decisión que ninguno de nosotros tomó a la ligera y que se tomó en consulta con el Departamento de Salud de Southern Seven. Gracias por su paciencia, comprensión y apoyo mientras navegamos por nuevos desafíos e inconvenientes este año escolar. Como siempre, no dude en ponerse en contacto conmigo si tiene alguna pregunta. Sinceramente, Edwin Shoemate Superintendente

We're thrilled to announce that we have been recognized as an Illinois 2020 Best School by Niche! This year, we ranked 92nd out of 408 Illinois schools. We've earned this ranking by scoring highly in many different factors that aim to capture what it's really like to attend Cobden. While we've always known that our district is a wonderful place to learn and grow, we're so proud of our students and staff for earning this distinction. Check out the Appleknockers profile and see the full list of 2020 Illinois rankings, methodologies, and data sources. Thanks again to our community for working hard every day to make Cobden CUSD #17 worthy of this attention. #appleknockerpride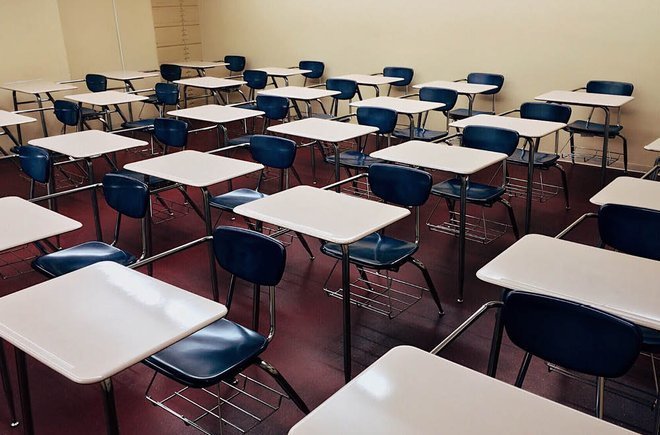 Meal delivery begins at 9:30 today on bus routes! Get ready to meet the buses! Home base will be open for grab and go meals from 9:30-10:30 at the north elementary entrance (student drop off lane).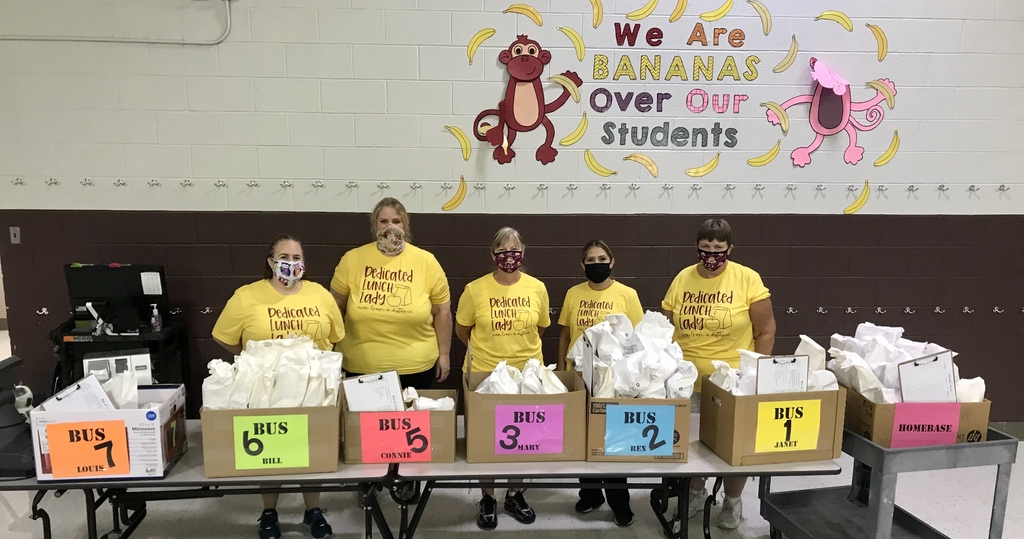 Our technology director, David Callaway, has been working around the clock to have chromebooks ready for ALL 2nd - 12th grade Cobden students. Device pickup will begin at 3pm tomorrow and end at 6pm at the high school gym entrance. Device pickup is also Saturday 10am - 2pm.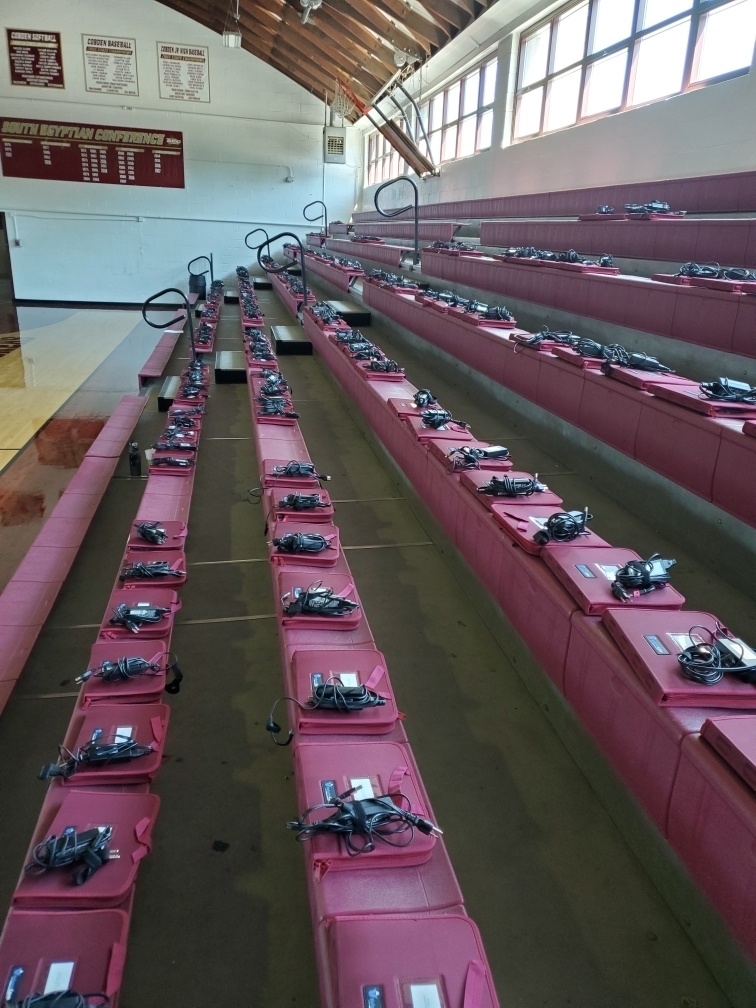 Main tray today features a Sloppy Joe on Bun, Corn, Fresh Baby Tomatoes, Frozen SideKick Treat, & Choice of Milk. Choice tray today features Hot Dog on Bun.