4th grade caring project for our veterans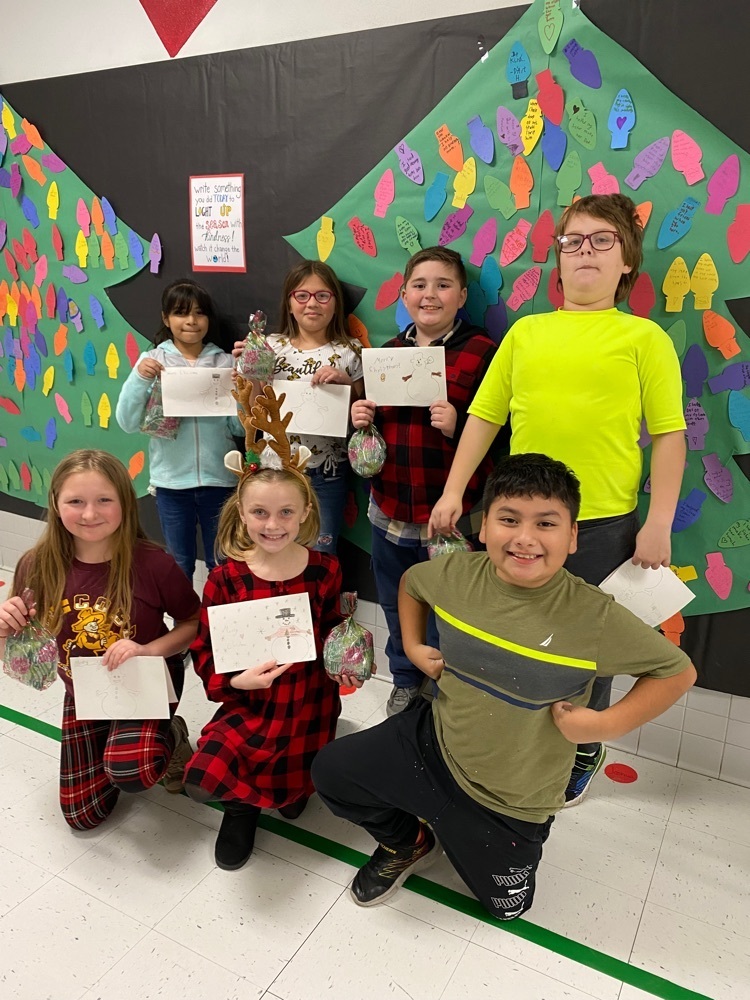 Help, I'm lost! There is a sweet puppy on school campus today and we are trying to track down the owner. If you know who this dog belongs to please let them know. The dog was last seen near school. Call 618-893-2311 with information. Thank you!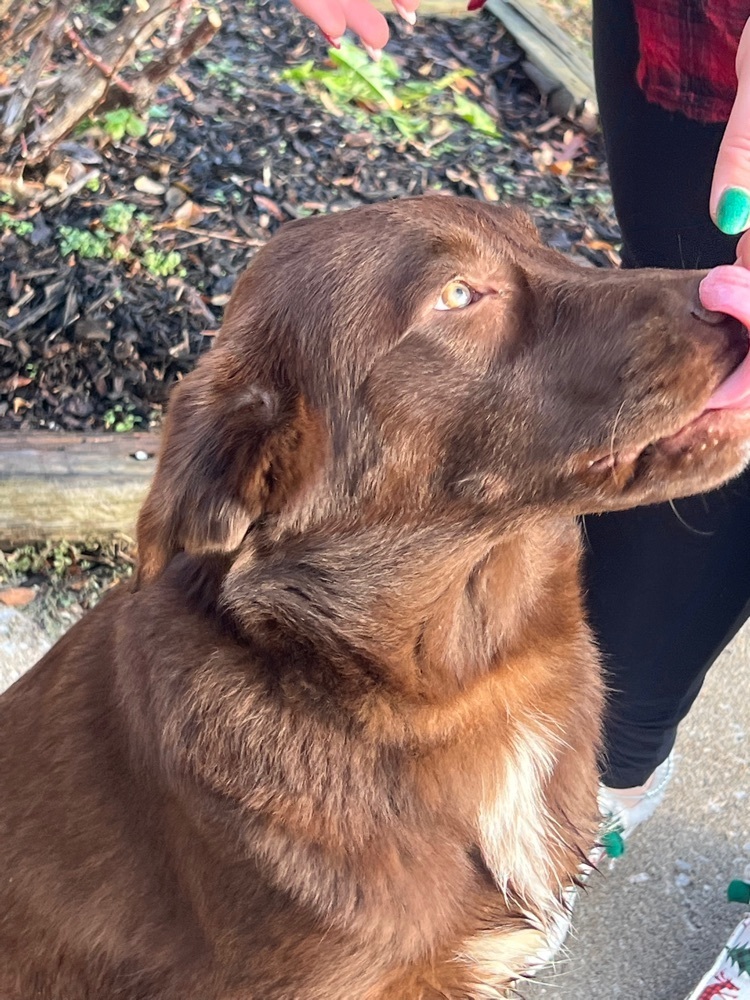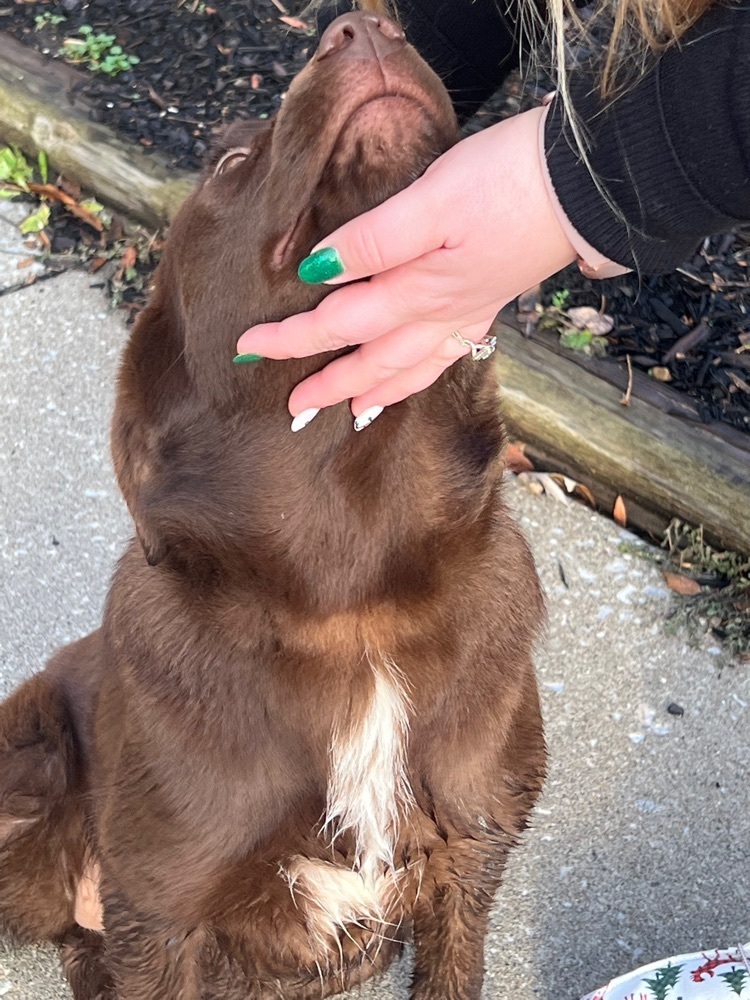 Making ornaments in Mrs. Allen's 3rd grade 🎄❤️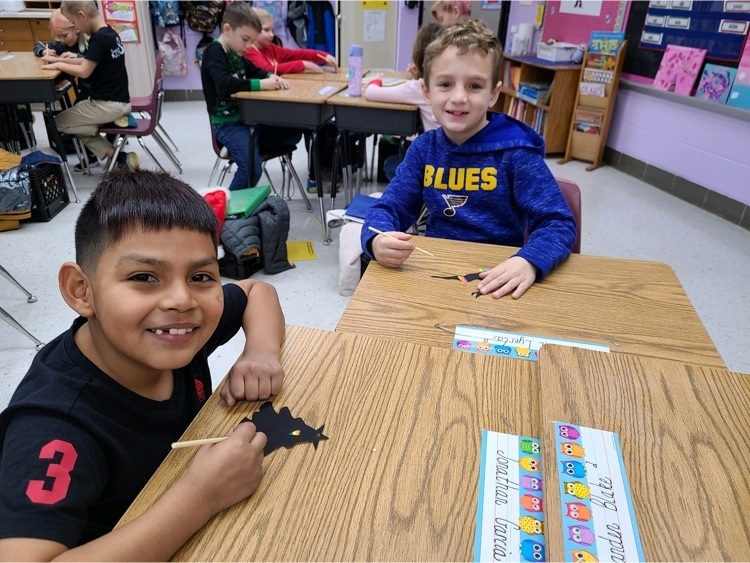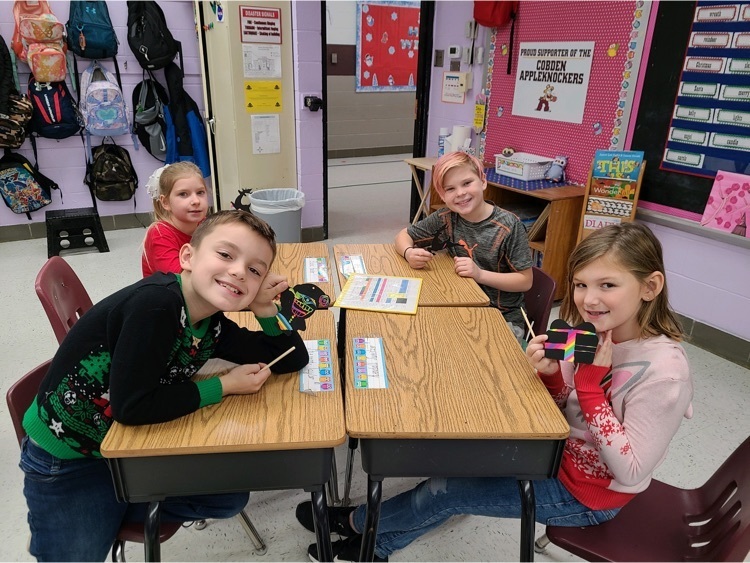 2:00 Dismissal on Thursday and Friday (Elementary tutoring will dismiss at 4:30 on Thursday as usual. No Appleknocker Club on Friday)

Congratulations to our November AR Club members! 25 Point Club Back Row: Carson Patterson, Josiah Williams, and Toby Snell Middle Row: Reid Rumfelt, Maddex Raganyi, Jack Willenborg, Lindsay Hilliard, Samantha Higgs, and Isabelle Quertermous Front Row: Nathan Webb, Alyna Calderon, McKenna Haynes, and Liam Hess Not Pictured: Odin Potts, Dillinger Thompson, and Westin Kosydor

December Menu

Co Op students have been job shadowing this past month. Students then researched their career and presented to the class. Students shadowed at: McBride Mack Sales Duckworks Rural Health SIH-medical translator Southern Roots Shear Encounters International Union of Operating Engineers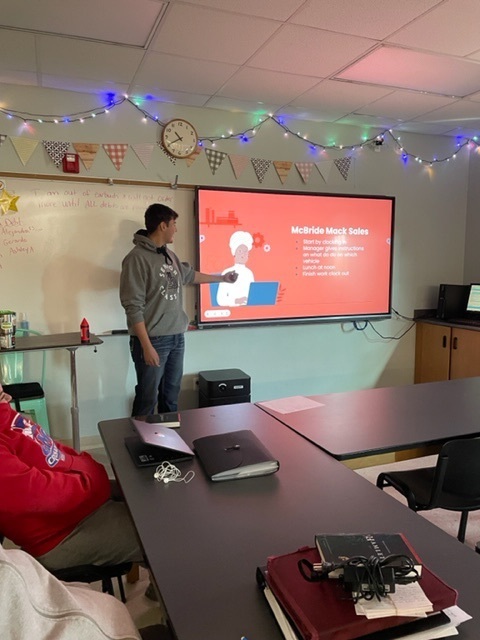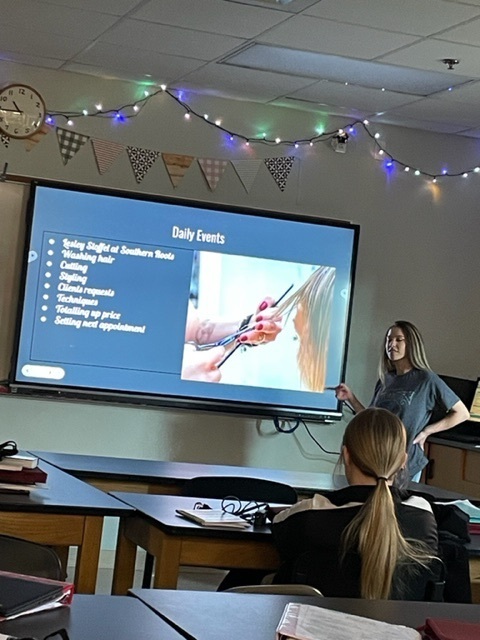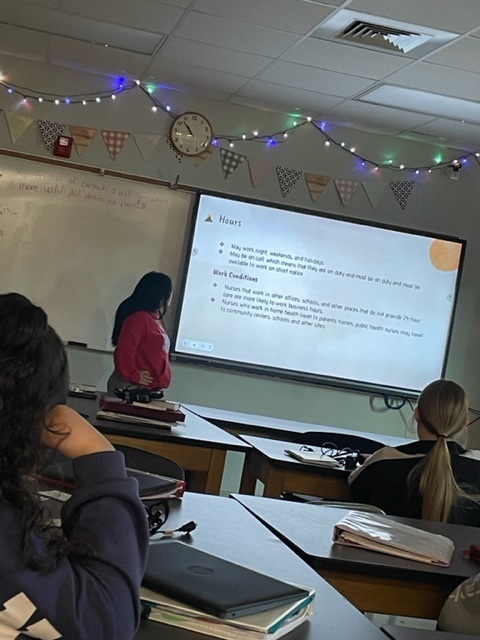 Mr. Grossman is excited to announce the choice for this year's play: Radium Girls! In 1926, radium was a miracle cure, Madame Curie an international celebrity, and luminous watches the latest rage—until the girls who painted them began to fall ill with a mysterious disease. Inspired by a true story, Radium Girls traces the efforts of Grace Fryer, a dial painter, as she fights for her day in court. Her chief adversary is her former employer, Arthur Roeder, an idealistic man who cannot bring himself to believe that the same element that shrinks tumors could have anything to do with the terrifying rash of illnesses among his employees. As the case goes on, however, Grace finds herself battling not just with the U.S. Radium Corporation, but with her own family and friends, who fear that her campaign for justice will backfire. Called a "powerful" and "engrossing" drama by critics, Radium Girls offers a wry, unflinching look at the peculiarly American obsessions with health, wealth, and the commercialization of science. Auditions will be held Monday, December 5th after school in Mr. Grossman's room for any interested High School student. Please see Mr. Grossman to pick up an Audition Packet ASAP! We hope to see many of you there!

Our 5th grade girls have been working hard learning about money and how to budget and plan a Thanksgiving Meal.   This box will be put in the Food Pantry for a family to enjoy.

5th grade volcanoes 🌋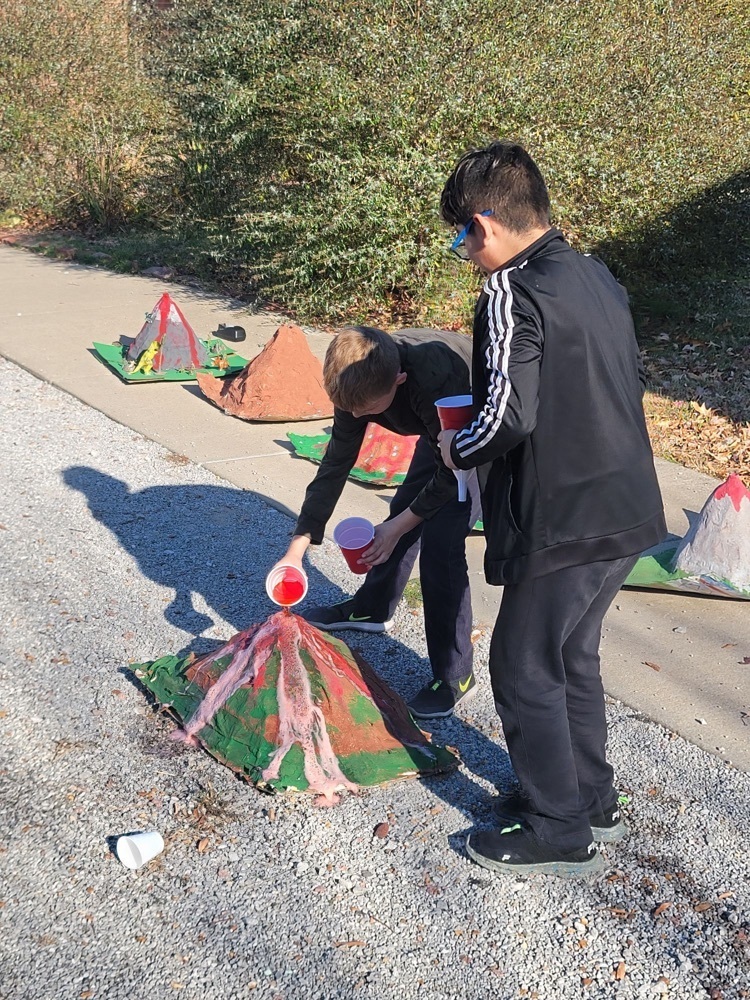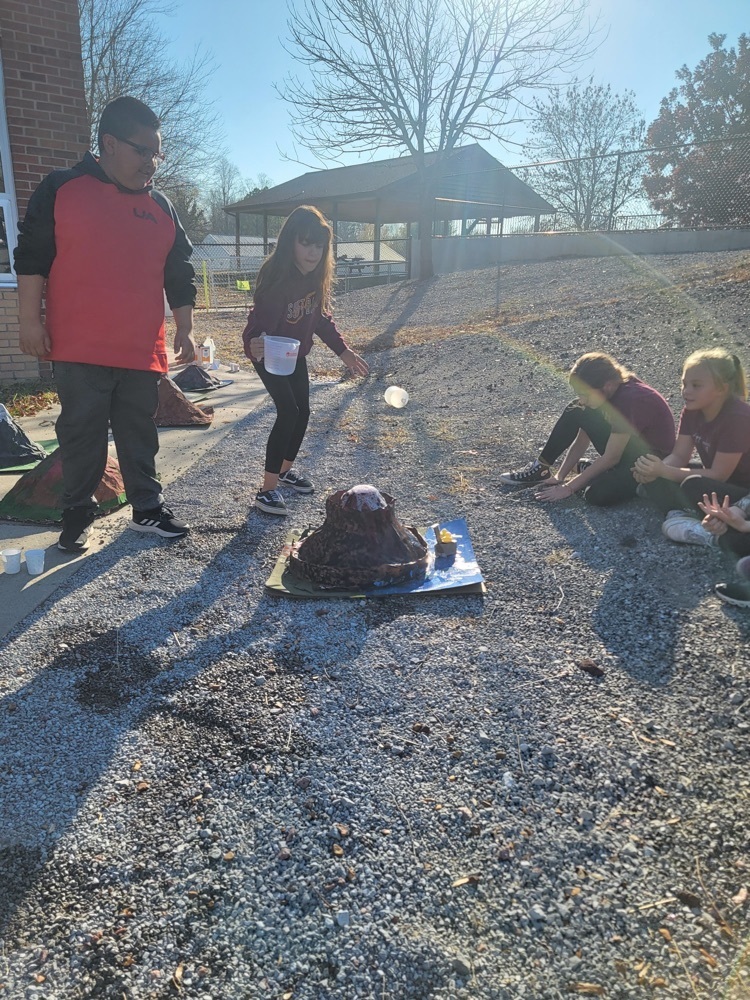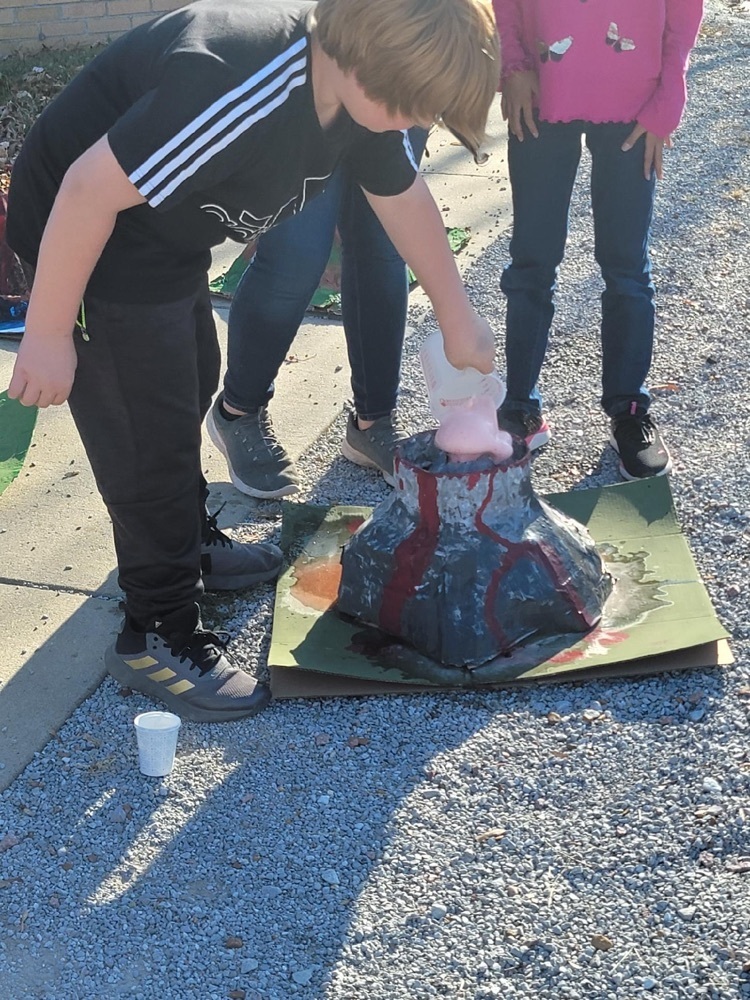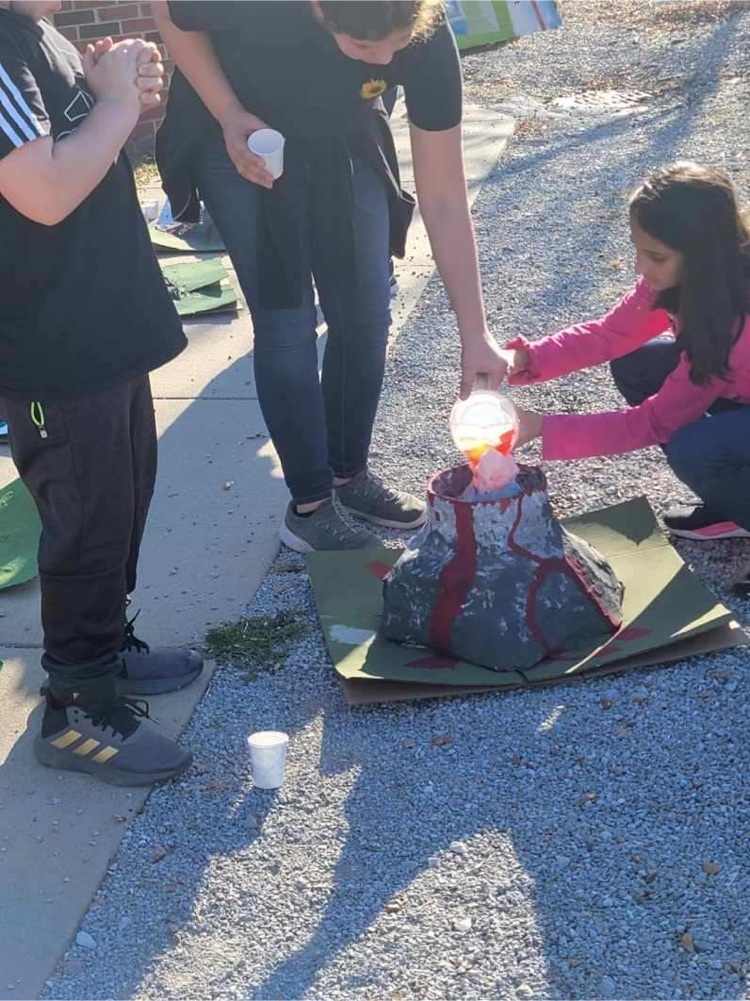 👣Painting with our feet for the letter "Ff" in Kindergarten 👣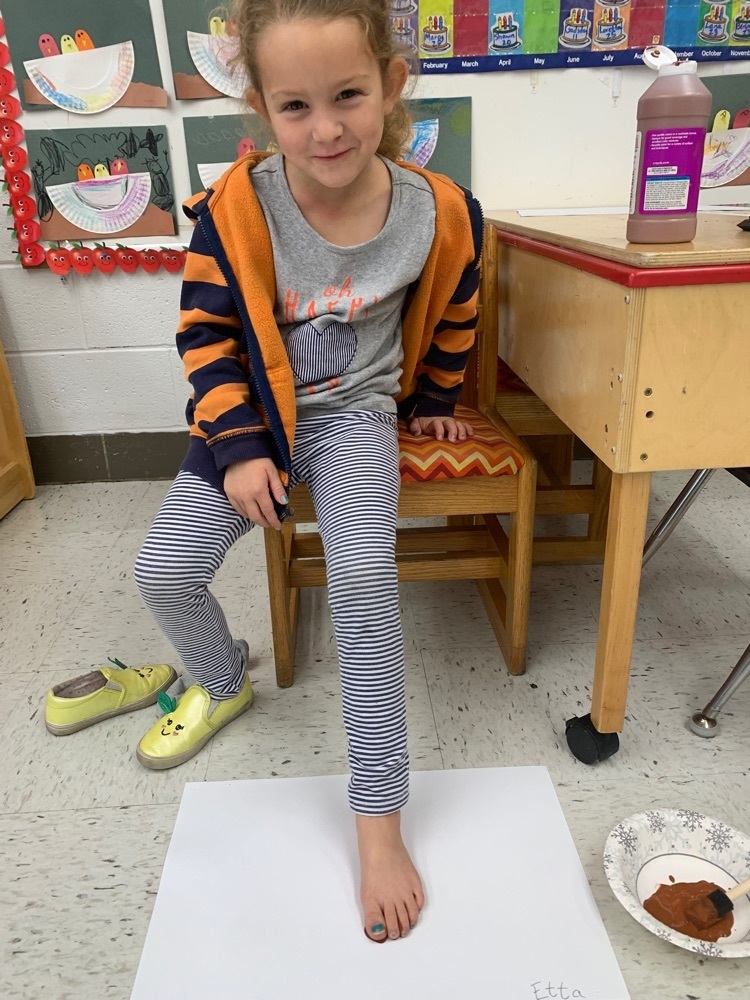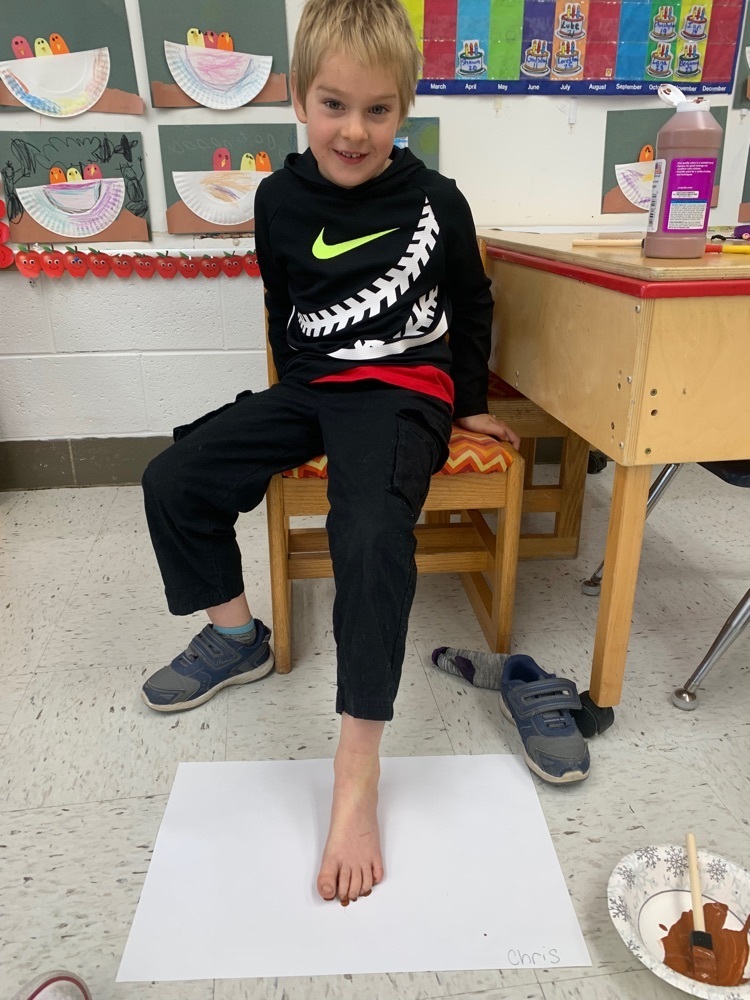 Dental Safari 2022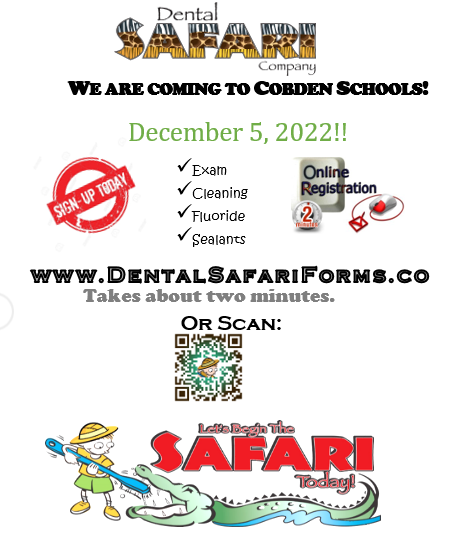 Next week: Monday- 2:00 Dismissal, Picture Day, and Paragon delivery Tuesday- No School, Election Day Wednesday- 3:00 Dismissal Thursday- 2:00 Dismissal, No Appleknocker Club, and No tutoring Friday- No School, Veterans Day

Picture Day is coming! Monday, November 7th at Cobden Elementary Paragon fundraiser items will also be delivered and sent home with students that day. Be on the lookout for frozen and perishable items.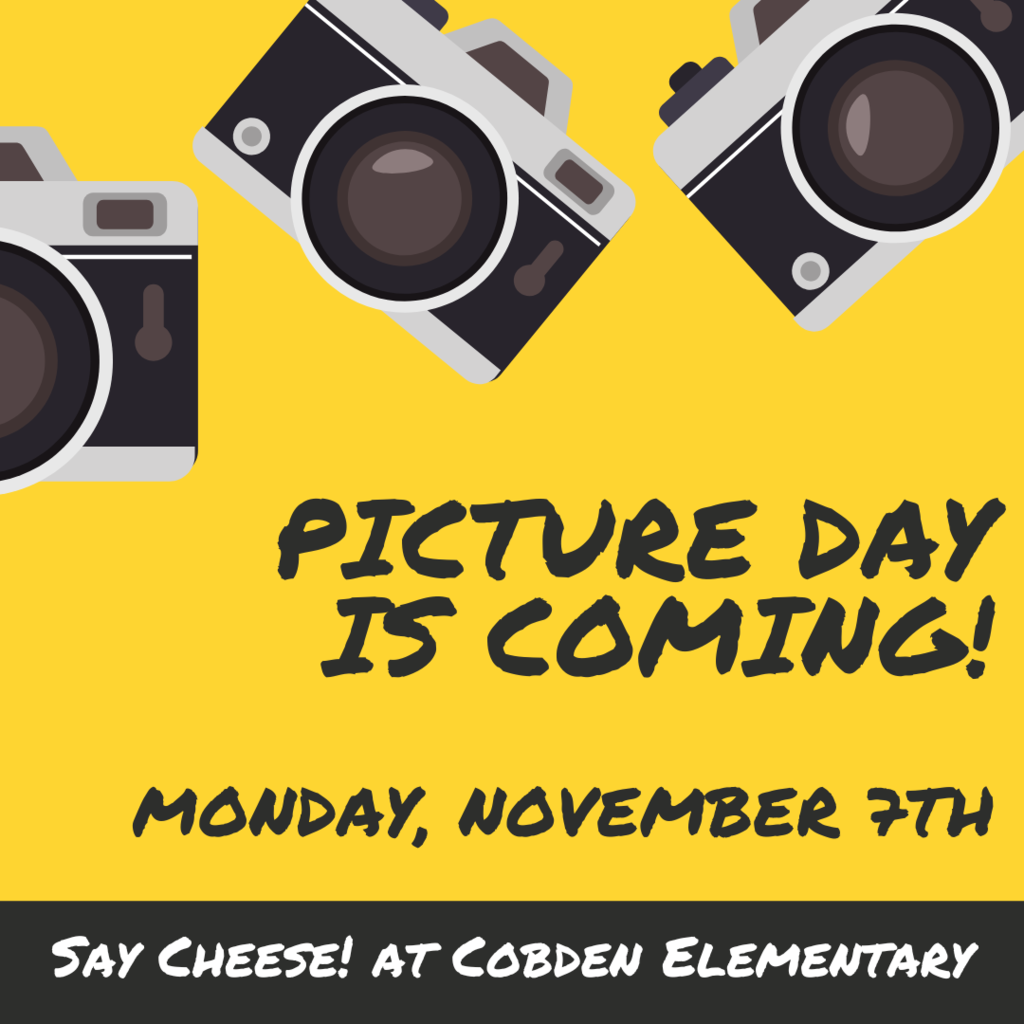 November Menu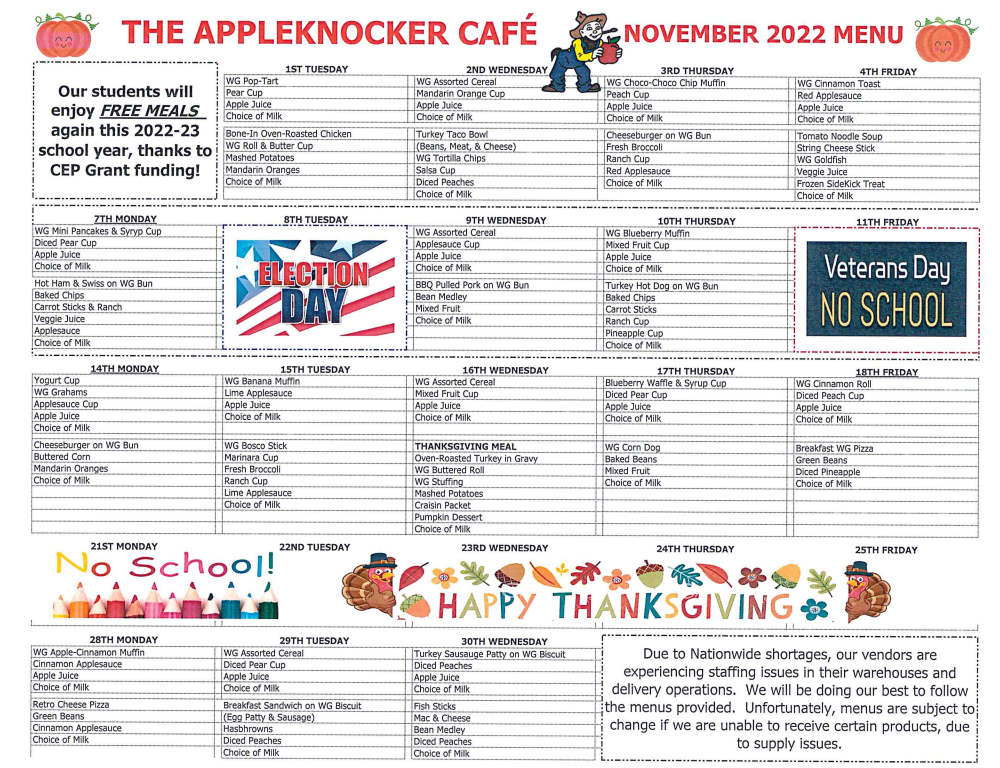 Happy Halloween Appleknockers!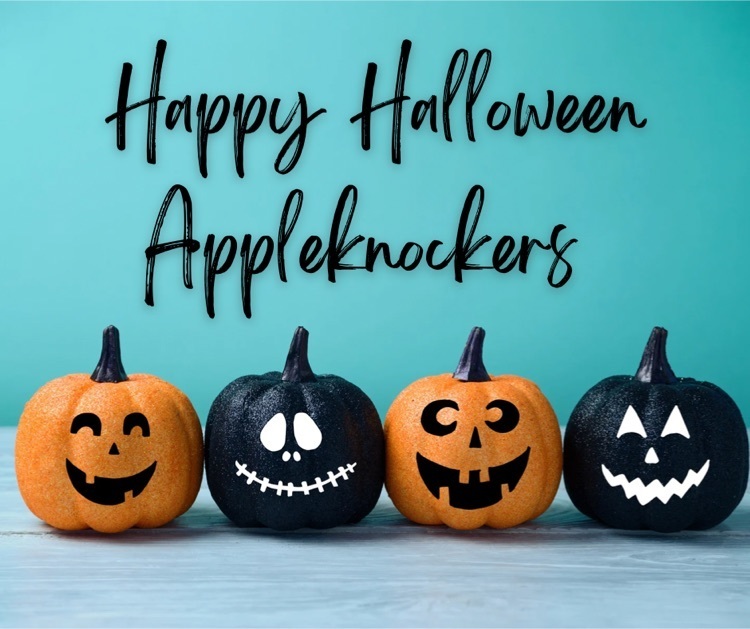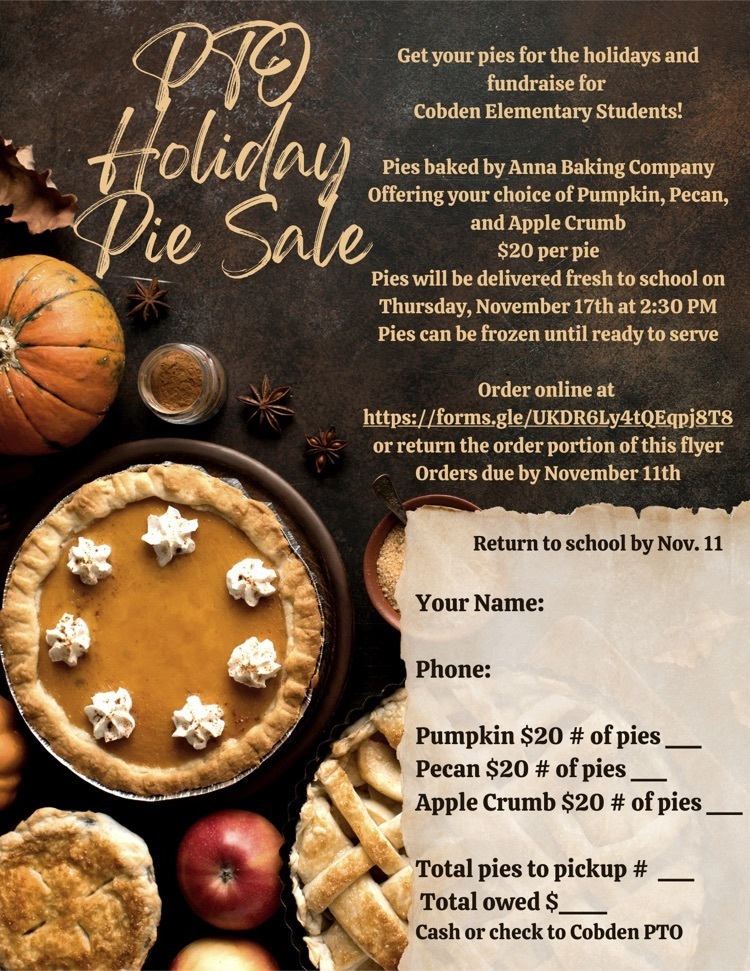 PreK loved the visit from the Cobden and Alto Pass Fire Department! 🚒🧯🔥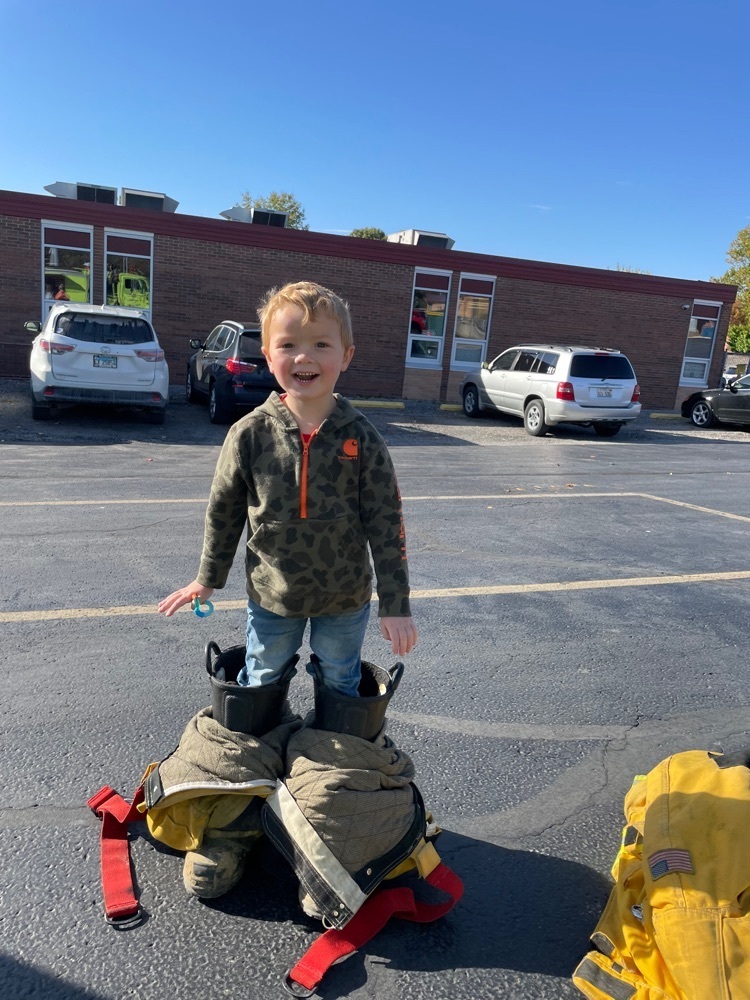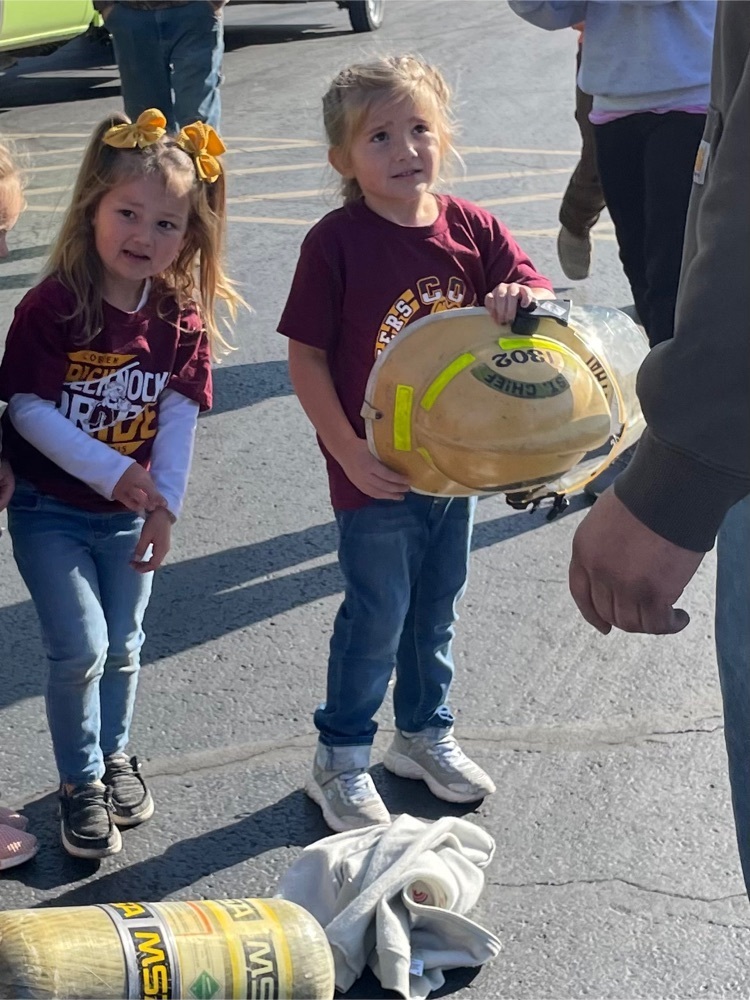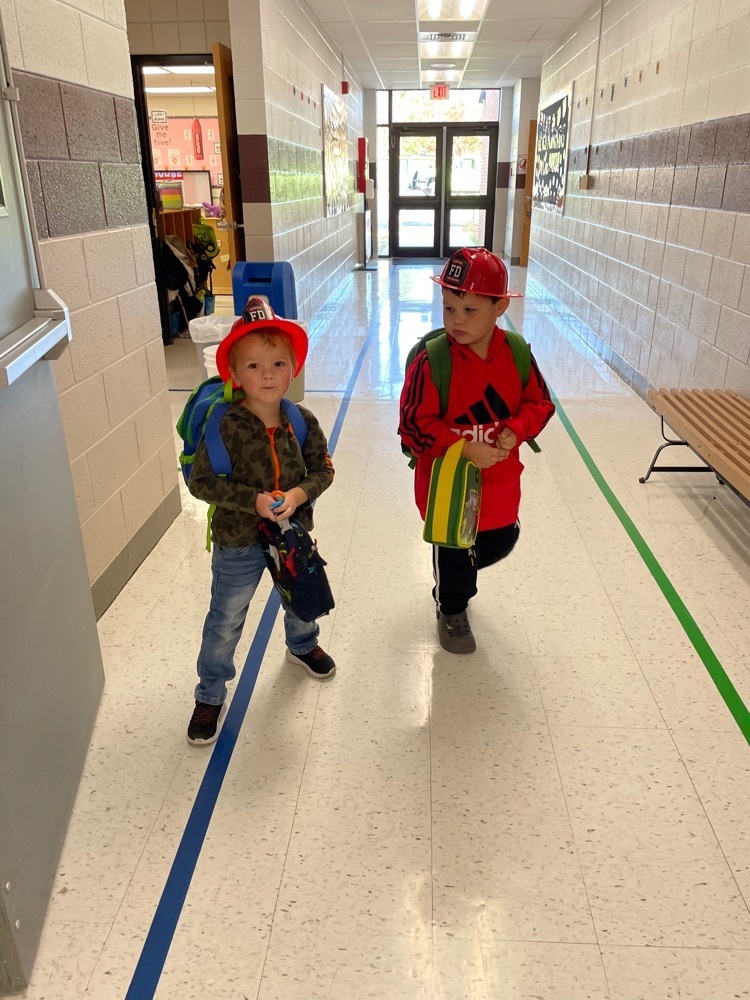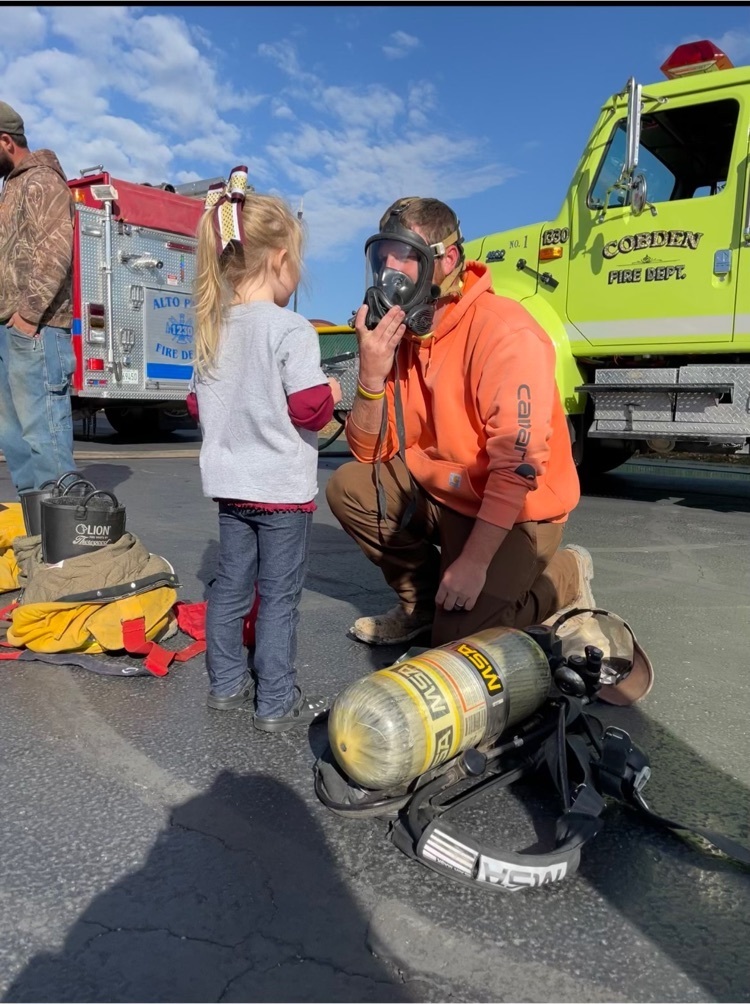 📚💥Our Book Blast books arrived! Thank you to all of the families, friends, and community members who put books into the hands of EVERY student at Cobden Elementary! 💥📚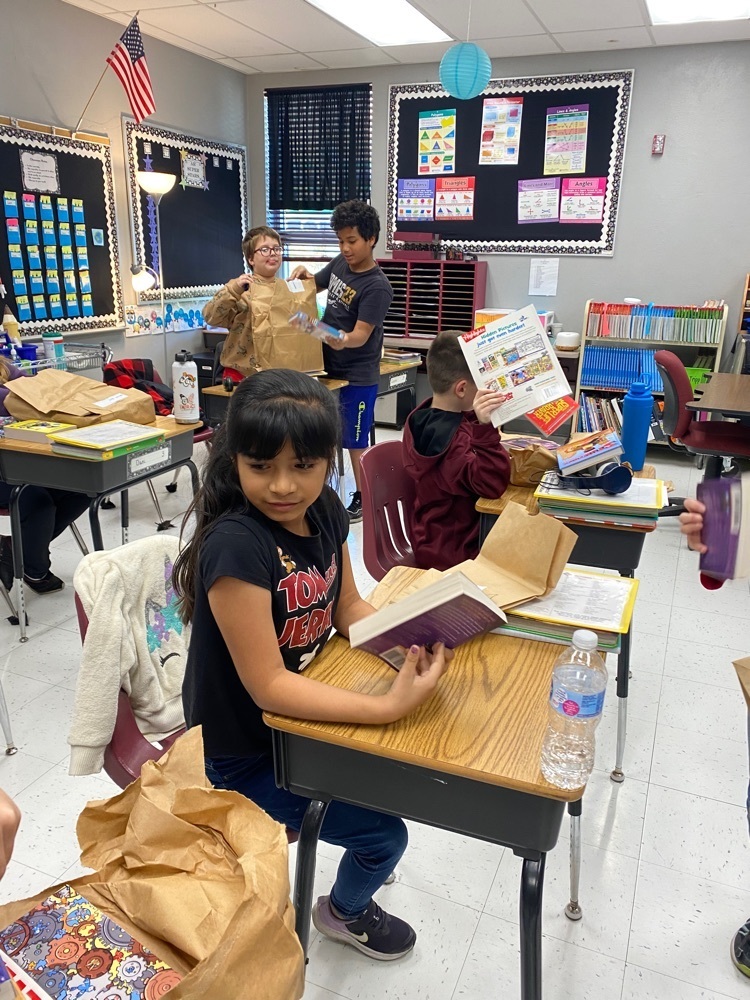 Tomorrow, Thursday, October 26th there will be a LUNCH menu change due to supply availability. 10/26/2022 LUNCH Grilled Cheese on WG Bun Seasoned Bean Medley Apple Juice Choice of Milk