A few of our many hardworking Appleknockers!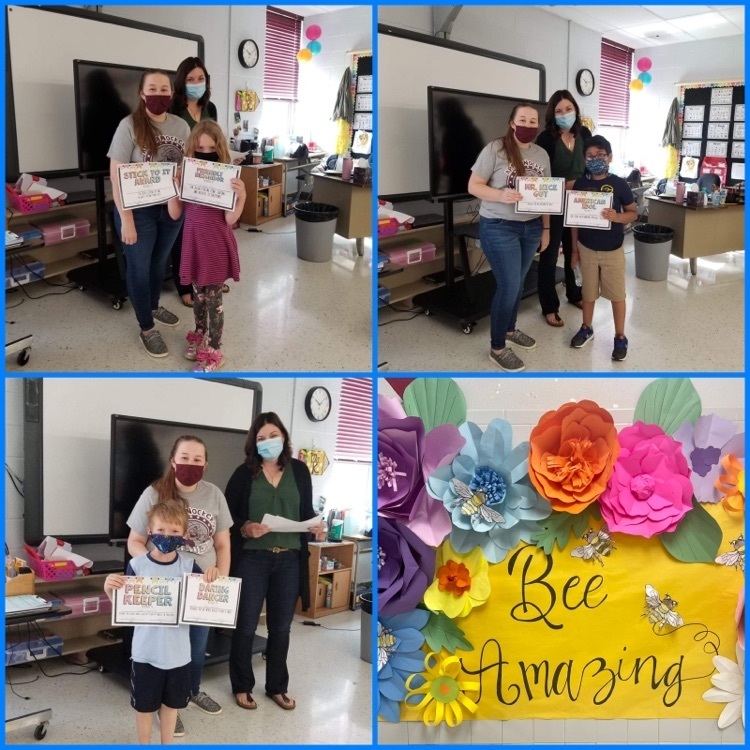 Cards vs Cubs showdown!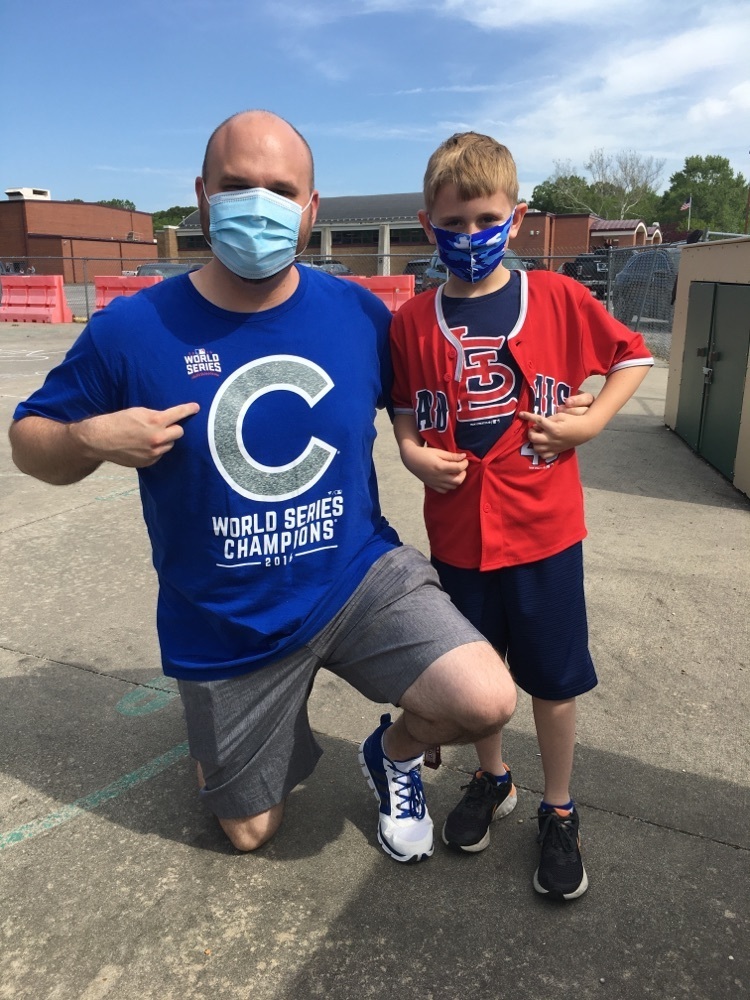 Happy Friday everyone! Reminder: Last day for students is Tuesday, May 25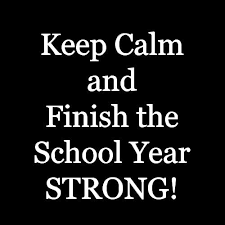 Thank you PTO for bringing the American Ice Cream Truck to visit us today! Our students enjoyed their sweet treat!

Celebrating our kitchen staff with thank you cards from our students and goodies from Ms. Sadler from University of Illinois Extension. Happy School Lunch Hero Day!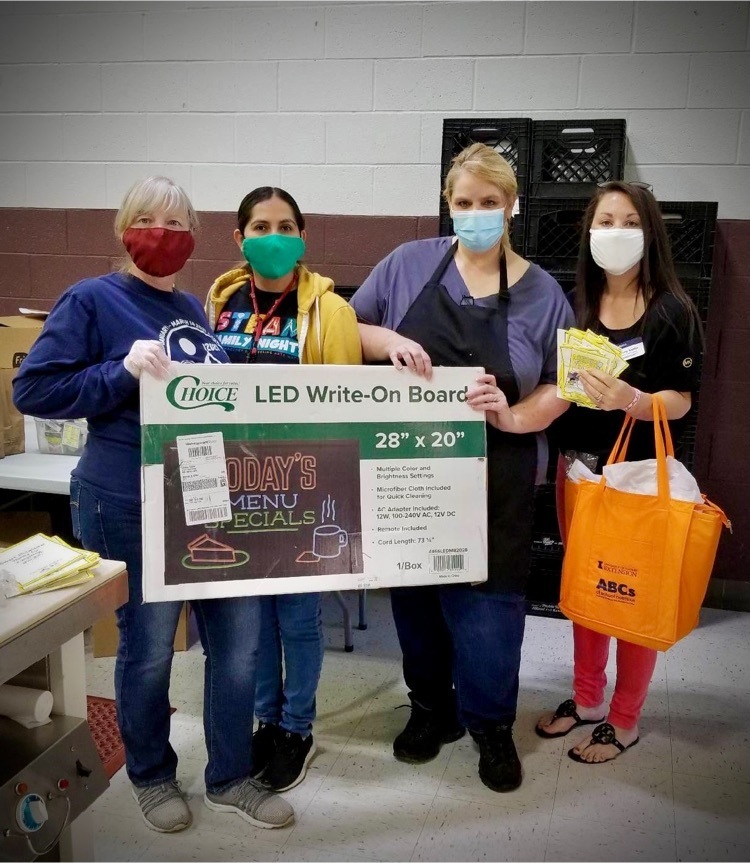 Thank you to Cobden FFA for hosting this awesome petting zoo for our students!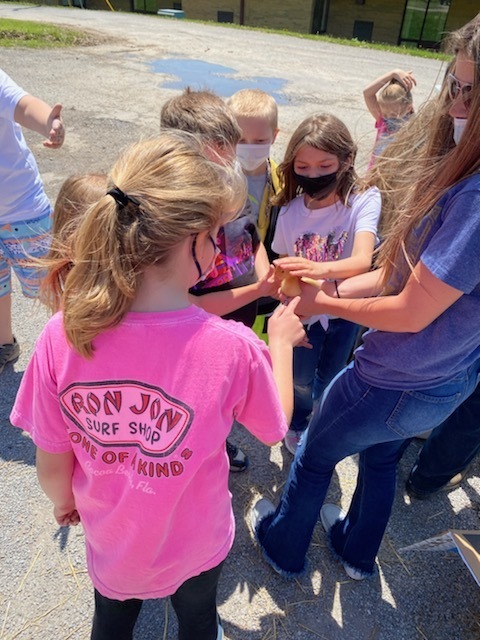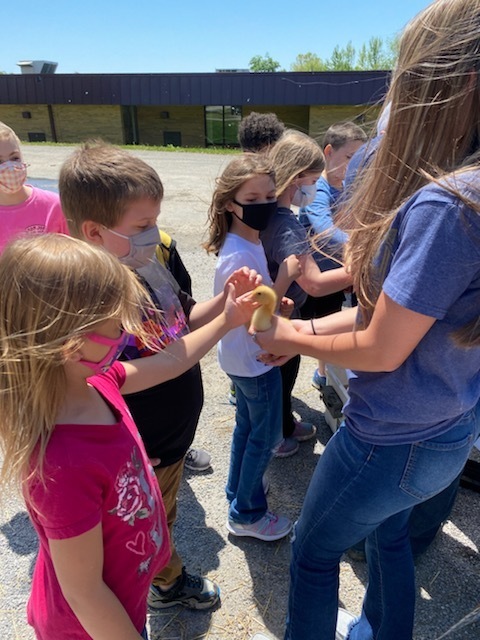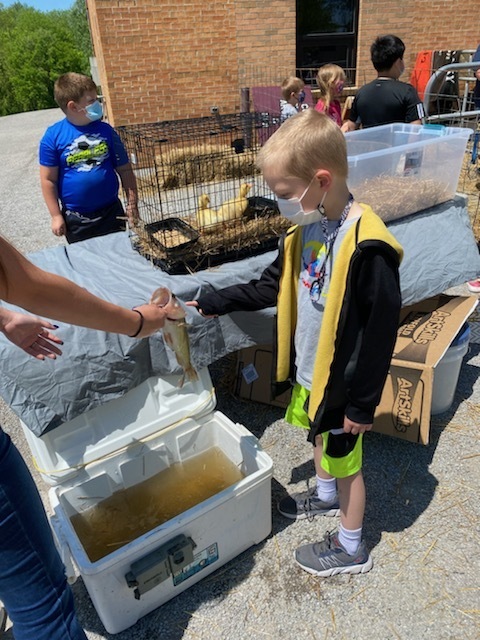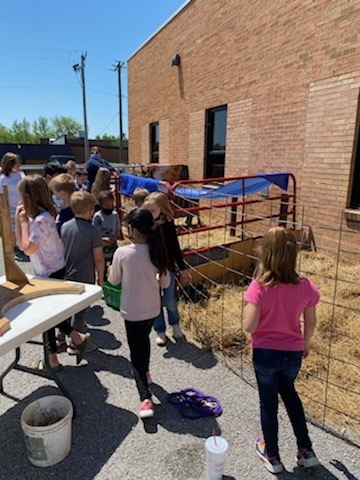 Free community food boxes this Saturday!

A rainbow of radishes harvested by 1st grade!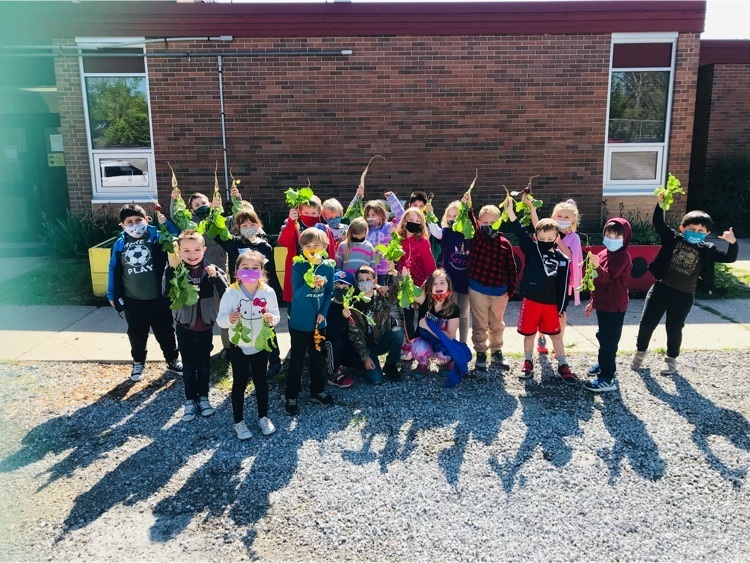 Meal delivery for remote students will be slightly delayed this morning.

Our school garden is amazing!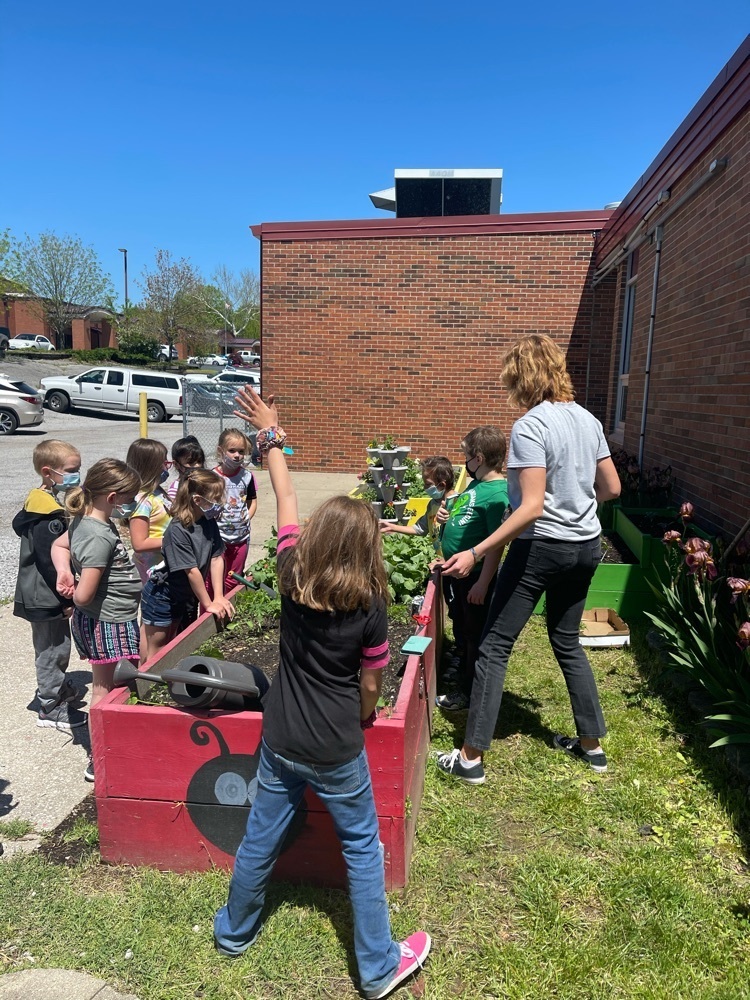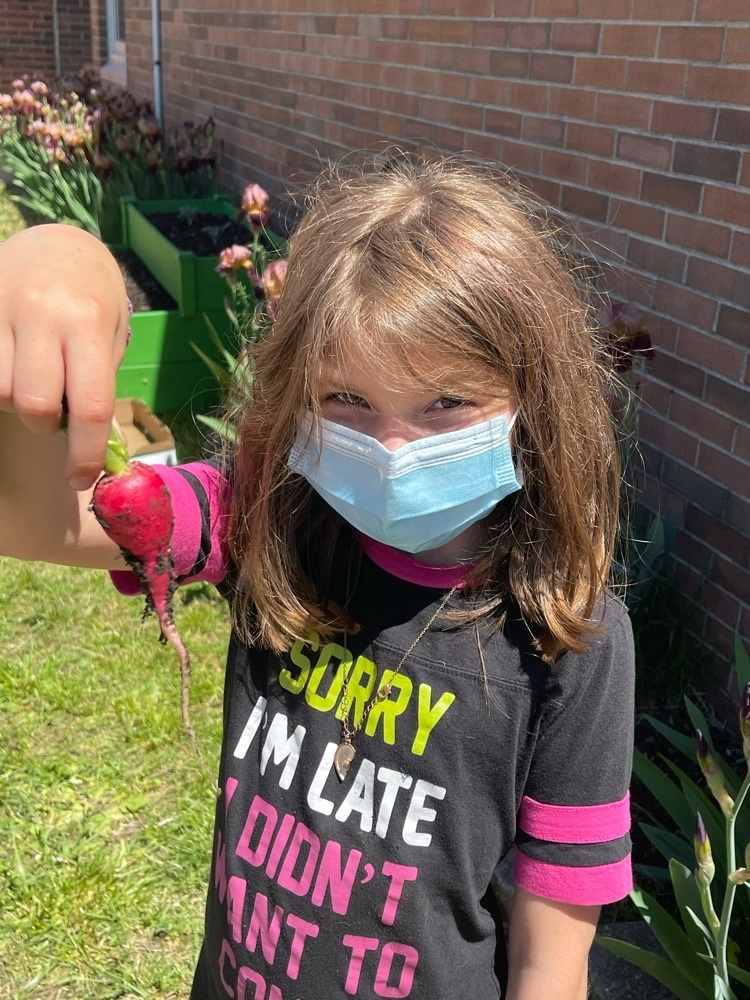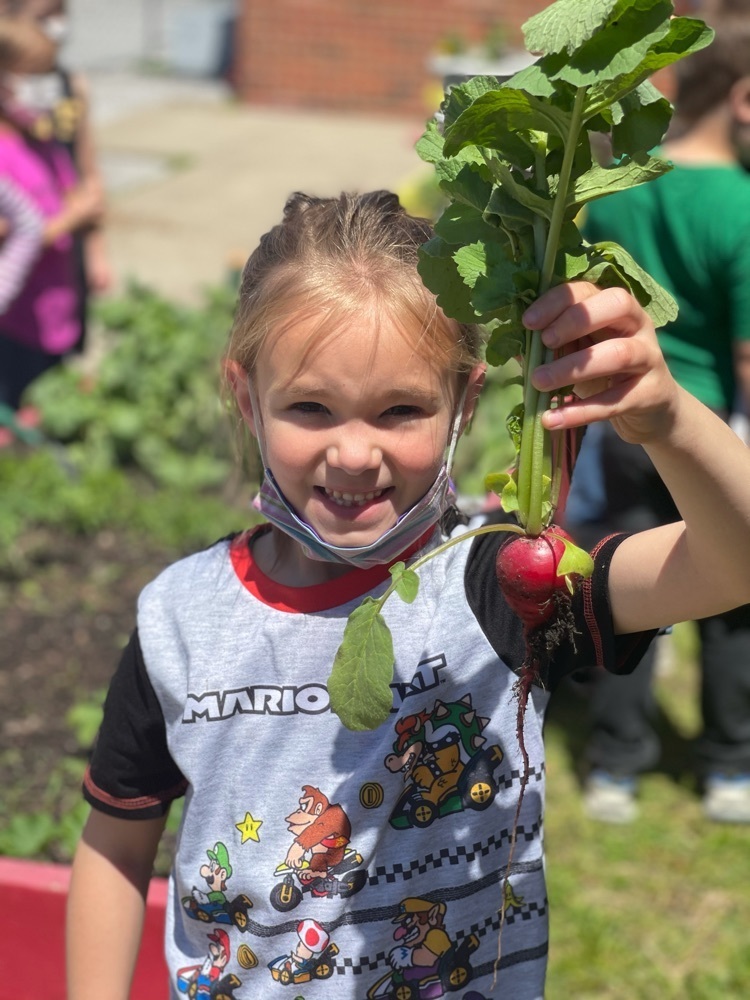 We are currently experiencing issues with our internet. We will update everyone once service is restored.

Mrs. Jackson and her students have gotten our school garden off to a great start!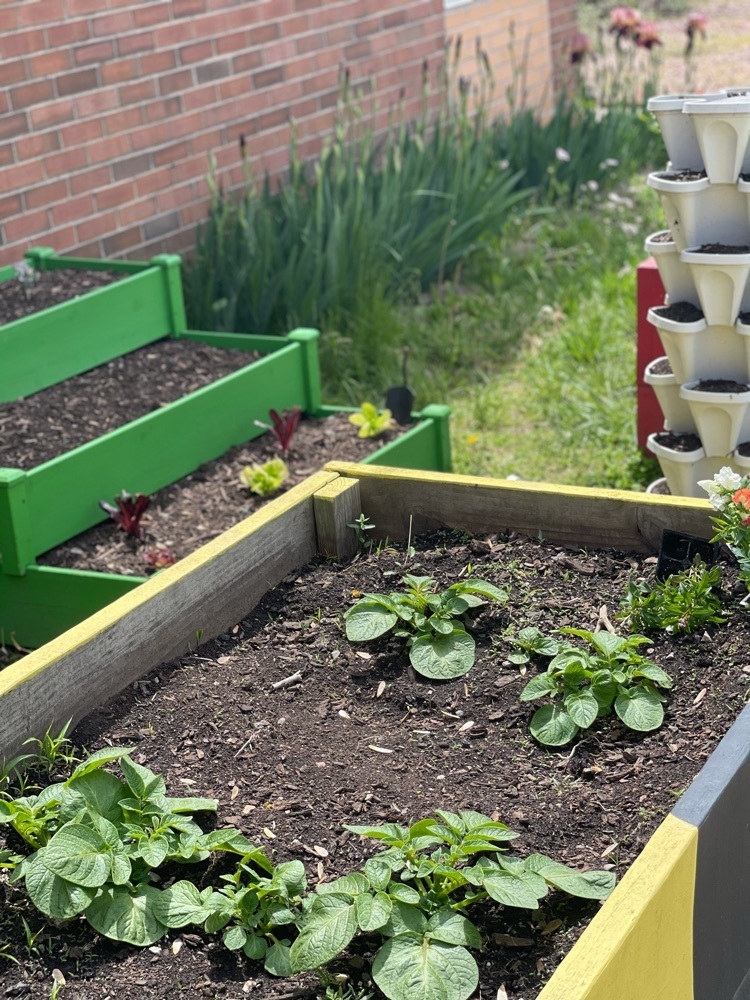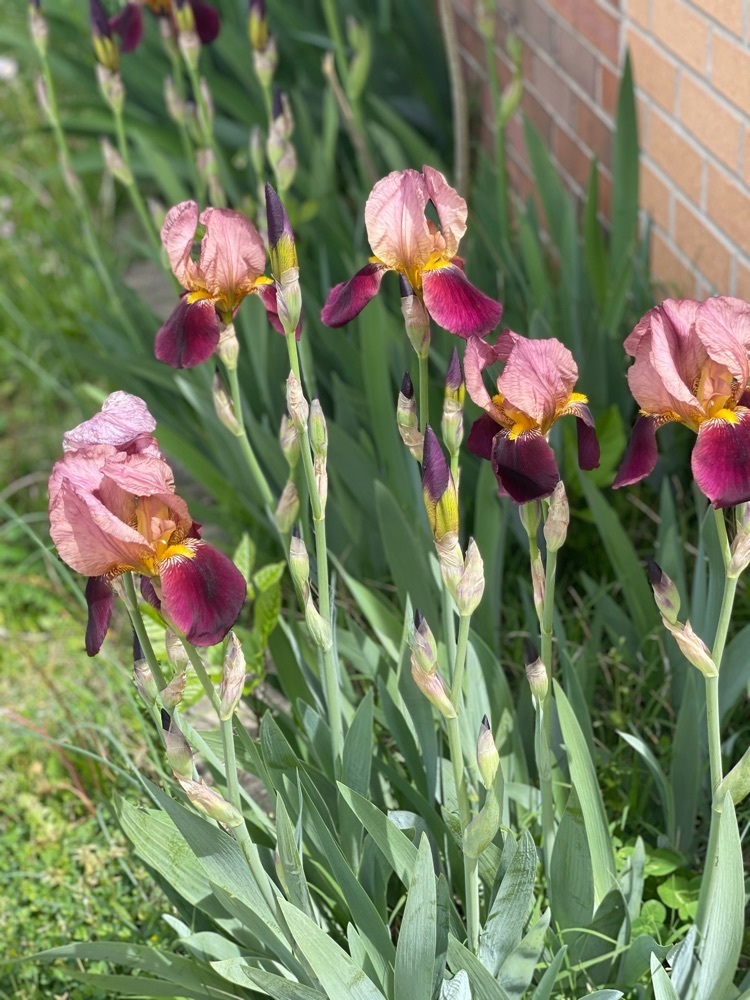 Congratulations to Austin Hawthorne for earning the Kindness Counts award! Austin was observed doing several random acts of kindness for others and we would like to recognize his thoughtful gestures. Keep up the great work!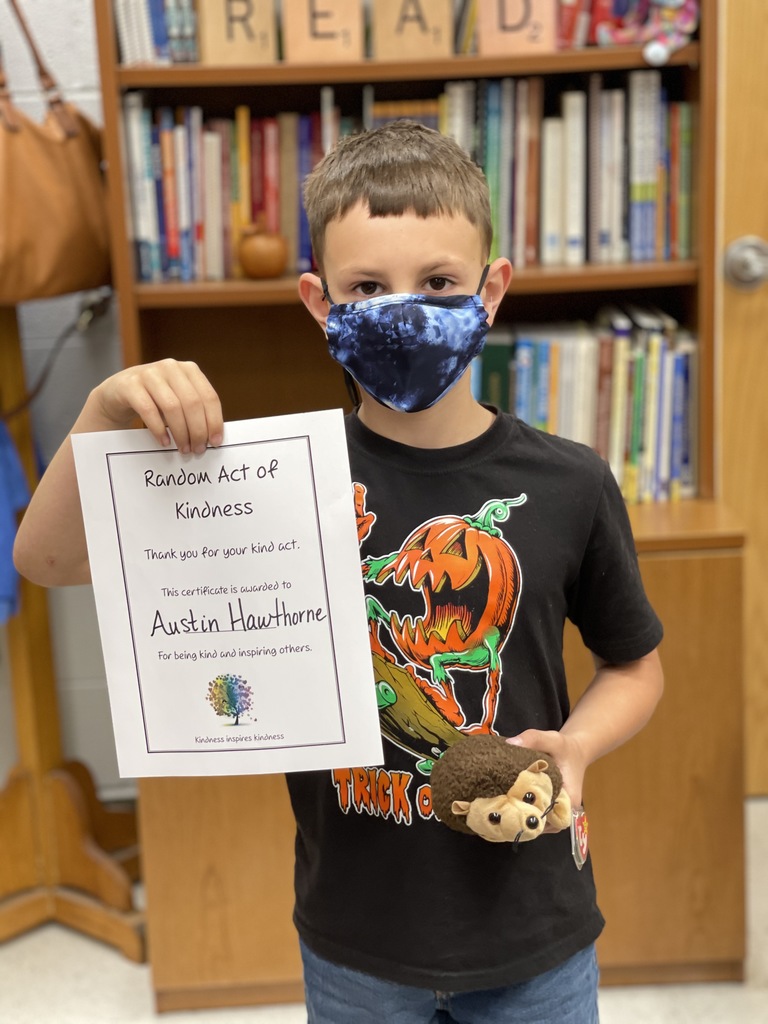 PTO gifted our teachers and staff beautiful hanging baskets from McNitt's in honor teacher and staff appreciation. Thank you PTO and Cobden Village Shops for your thoughtful gesture!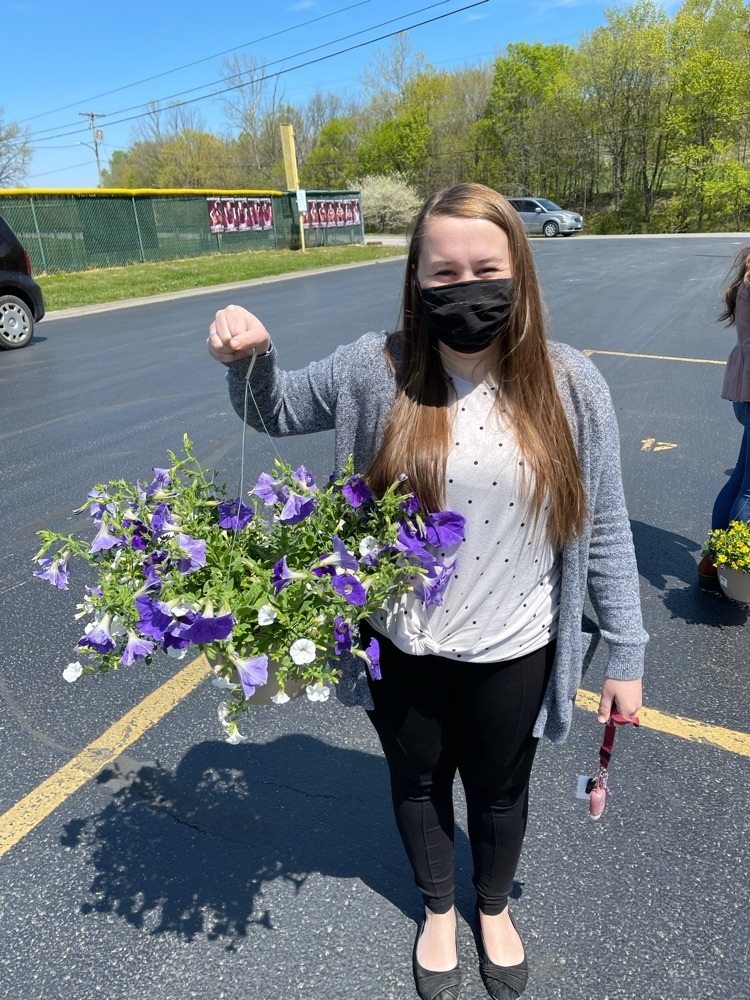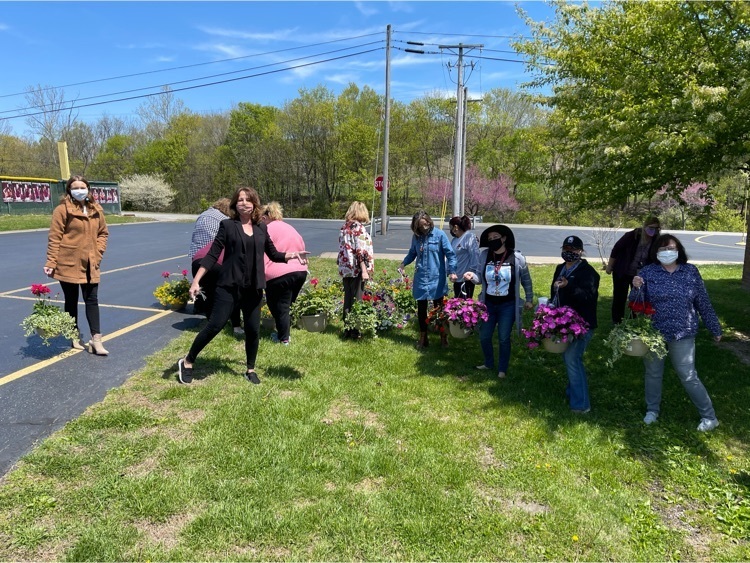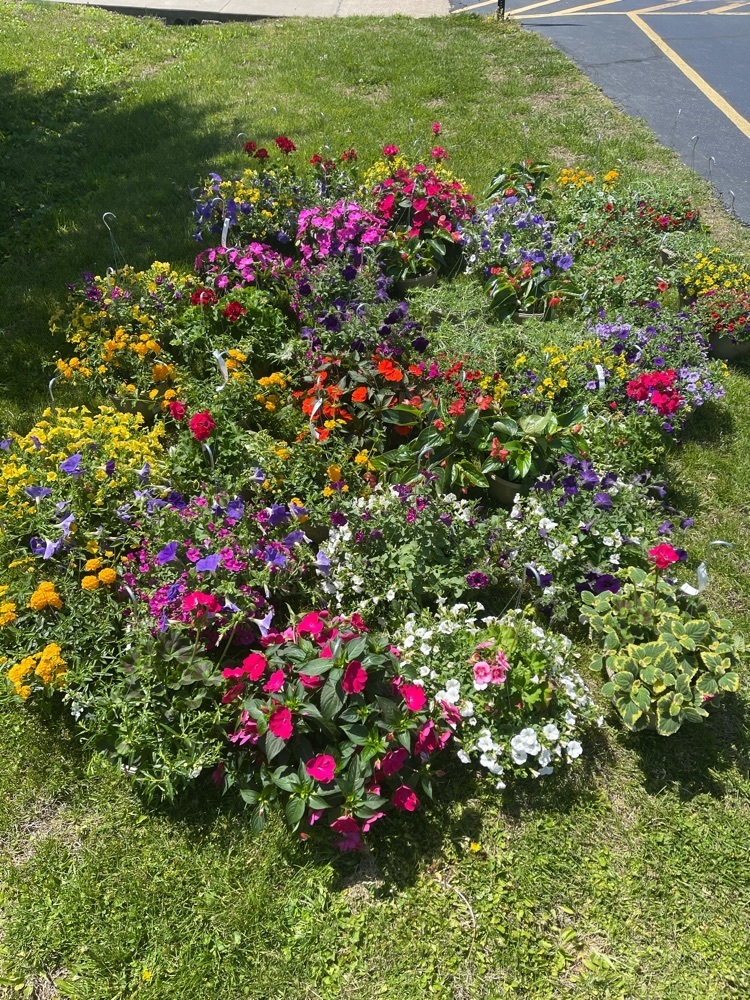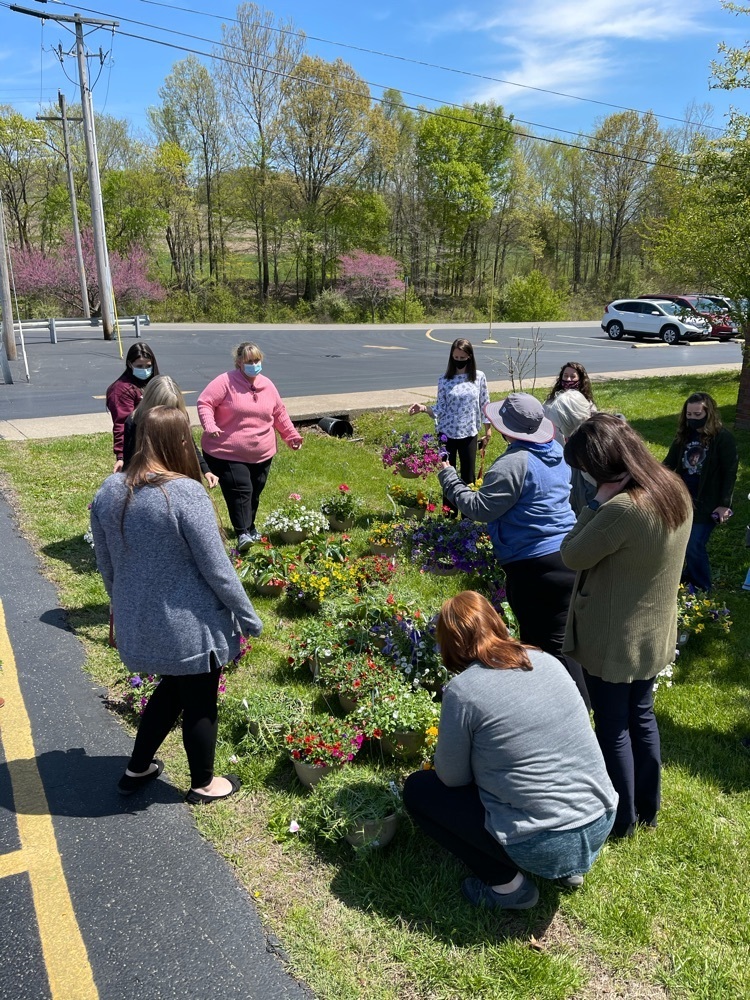 Attention families! We have received a donation of 30+ food boxes to give to families in our community. Please come pick up a box ASAP if you are interested! Boxes are located in front of the High School. Thank you Bob Richardson & Ken Wilson for your help with this donation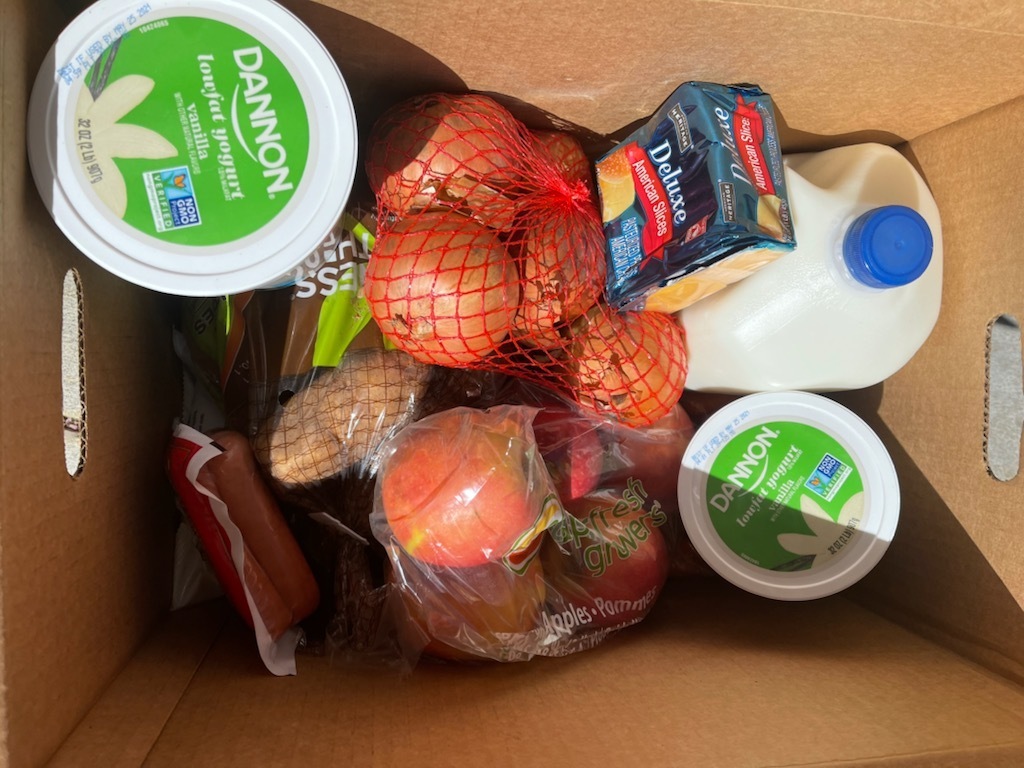 Cobden Unit School District 17 is excited to announce that online registration is now available! The online registration form can be found on the District website,
www.cobdenappleknockers.com
, under the menu tab. ALL students, returning and new must complete the form yearly. We hope that parents find the new registration process helpful. Please do not hesitate to contact the building offices with any questions or concerns. A few notes about the new process: Please complete all information. You MUST complete a separate form for each child. New students are required to contact the building office to schedule an appointment to complete registration. New students are NOT registered until they have contacted the building office and completed the appointment. Registration fees will be applied to your student's account and may be paid online via TeacherEase, by mailing a check to the school, or by paying cash/check in person. School supply lists can be found on the district website. Online registration is now open for pre-registration for the upcoming school year. We ask that ALL students students complete the registration process prior to August 9th, 2021. This is taking place of the pre-registration packets that are typically sent home in the Spring.

Today we are dressed as Superheroes to celebrate Book Fair and the love of reading!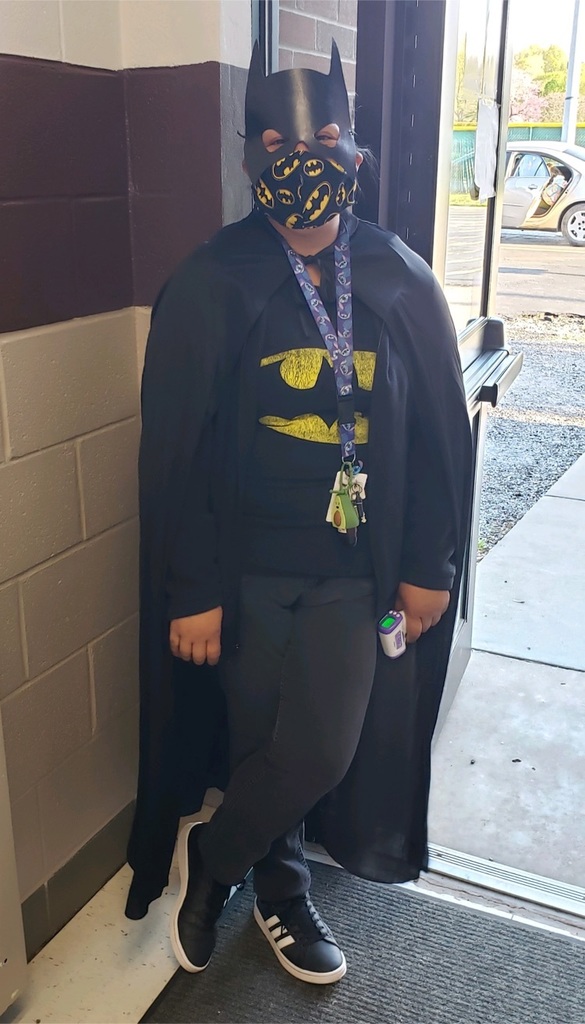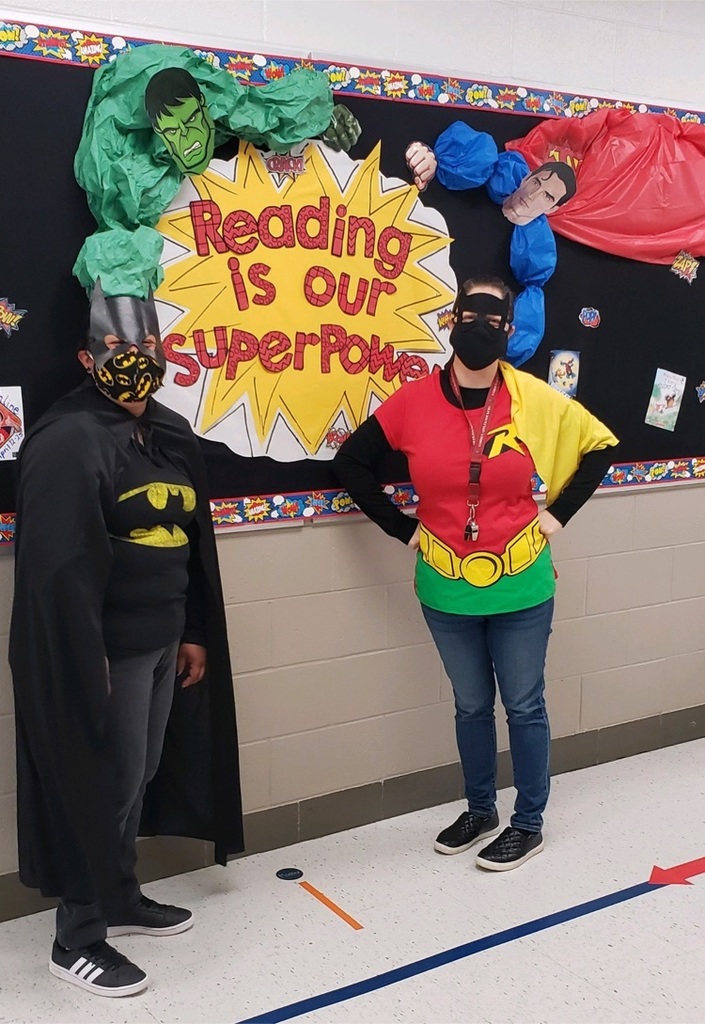 Cobden supports Child Abuse Awareness by participating in a districtwide BLUE OUT!